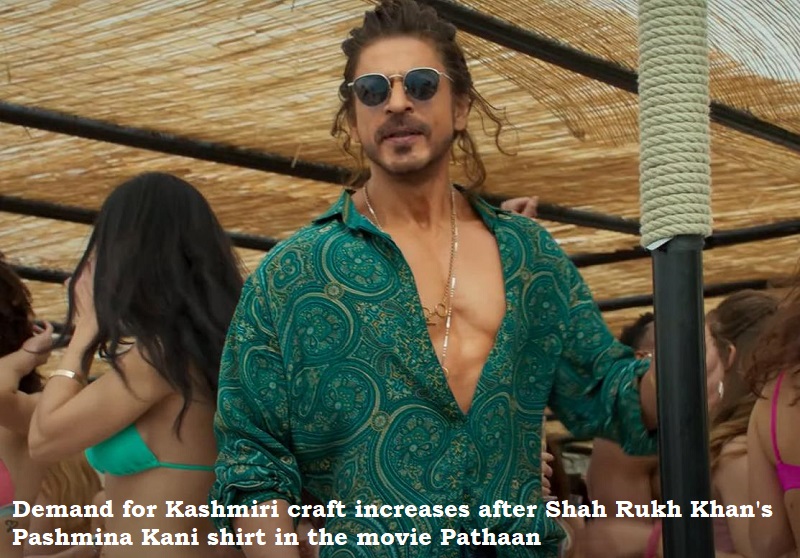 The craftsmanship of Kashmir has once again been recognised thanks to Bollywood superstar Shah Rukh Khan, who wore a Kashmiri Kani Shirt in his most recent film, Pathan.
The Kashmiri artisan sector has been fighting for its life. Markets have been contracting, and there are fewer craftspeople now than there were previously. Yet, the younger generations of artisans and designers in the valley are reviving the centuries-old Pashmina and Kani shawl craft sector.
Shahrukh Khan sporting a Kani shirt has raised awareness of the business, and artisans are adding original designs from the 18th century to draw more customers to their work.
The Pashmina and Kani shawls are thought to have originated in Kashmir's Kanihama hamlet. These shawls have been worn by celebrities like Indian Prime Minister Narendra Modi, Bollywood actor Amitabh Bachchan and others.
Kani Shawl GI tagging and labelling has been done by the government of Jammu and Kashmir for preservation, promotion and authencity of the craft.