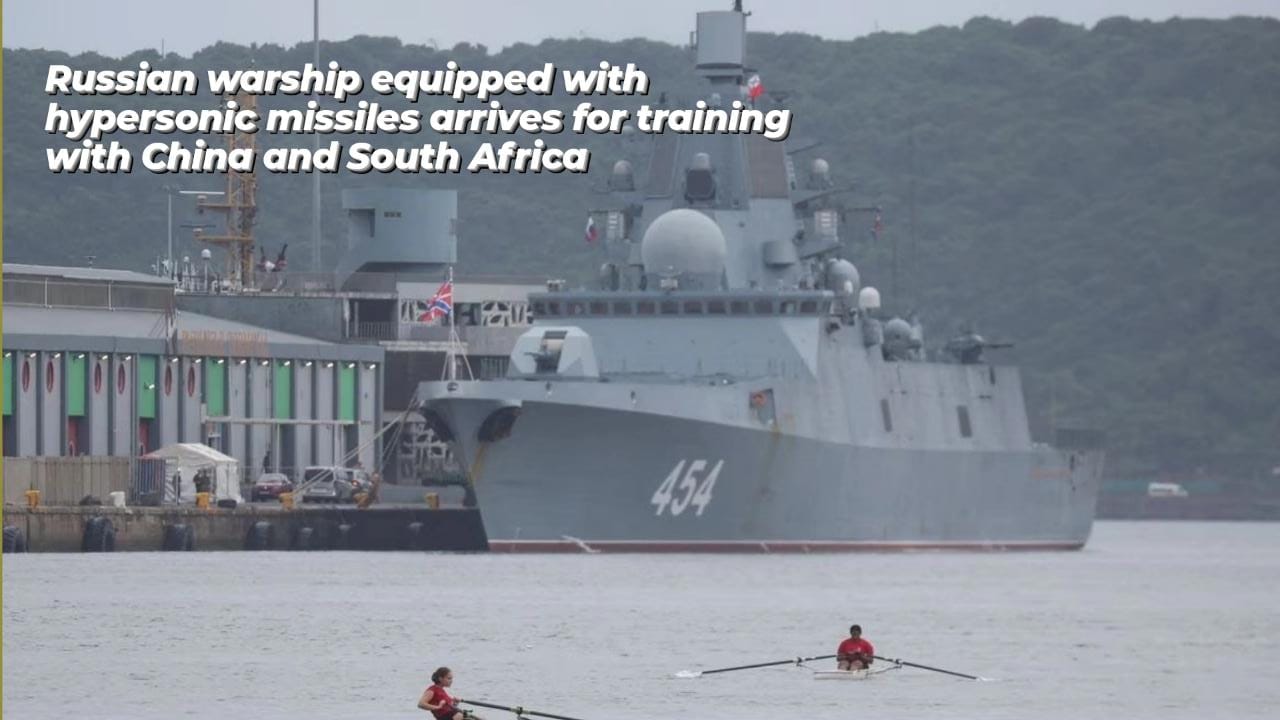 According to RIA state news agency, Russia's flagship frigate, which is armed with new generation hypersonic cruise missiles, has arrived in Richards Bay, South Africa, for exercises that will also include China.
The joint exercises were scheduled to begin on Friday in South Africa. Although the drills are described as routine, they have sparked domestic criticism and fears that they may jeopardise relations with Western allies.
Beginning with the one-year mark of Russia's invasion of Ukraine, the exercises come after Russian President Vladimir Putin decided to suspend Russia's final major nuclear arms control treaty with the United States.
According to a statement from the Russian Northern Fleet, which was cited by RIA, the ship, known as 'The Admiral Gorshkov of the Fleet of the Soviet Union' had arrived at Richards Bay 'performing the tasks of a long-range voyage.'