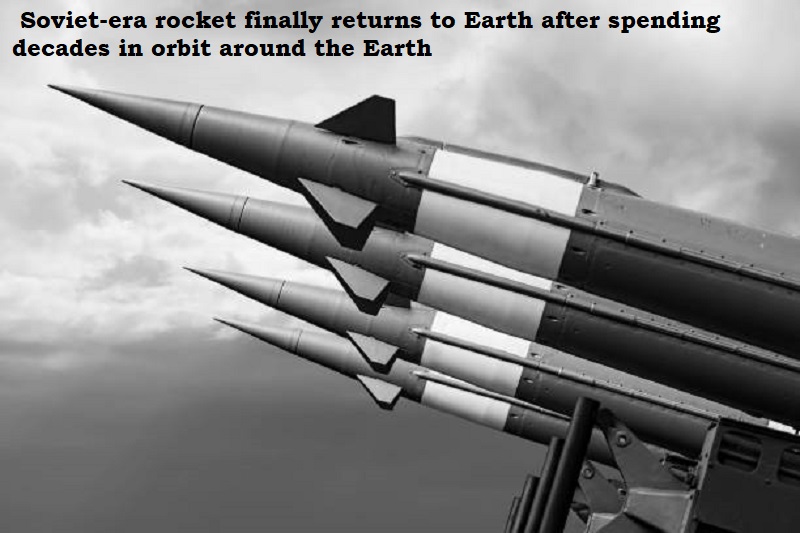 After spending decades in space, a Soviet-era rocket, or what was left of it, has finally landed on Earth.
The Soviet Vostok-2M Blok E rocket, weighing 1.5 tonnes, was used in 1980 to launch a surveillance satellite. Now, the rocket has completed a re-entry into Earth's atmosphere and has crashed close to Novoya Zemlya in Russia's Arctic area. High temperatures were required of the rocket as it descended through the atmosphere of Earth.
'…It's been totally dead since mid 1980, so no way to control the reentry,' astronomer and leading orbit watcher Jonathan McDowell explained on Twitter. 'Eventually the orbit shrank due to friction with the atmosphere.'
The 3000 pound rocket was big enough to keep an eye on during its re-entry, but it was not going to pose as much of a threat as Chinese Long March rockets which weigh 20 tonnes. Some of these rockets have made uncontrolled entries in recent times.
Modern rockets are now fitted with separate propellers which help guide them to a predetermined sparsely populated location for safe re-entry.