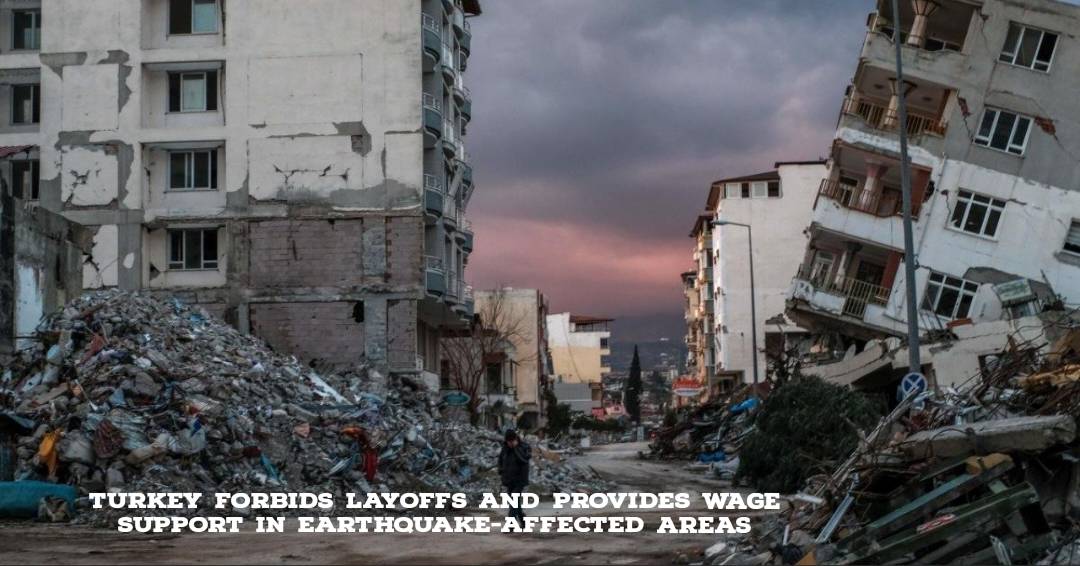 On Wednesday, Turkey introduced a temporary pay support programme and outlawed layoffs in ten towns to shield workers and companies from the financial effects of the devastating earthquakes that struck the southern part of the nation earlier this month.
The actions are a part of the Turkish government's efforts to lessen the economic effects of the worst earthquake to strike Turkey in modern times, which claimed tens of thousands of lives.
According to the country's Official Gazette, employers whose workplaces were 'heavily or moderately damaged' would benefit from assistance to partially pay the earnings of employees whose hours had been reduced.
Also, in 10 earthquake-affected regions that are under a state of emergency, layoffs are now prohibited.
In response to a request from President Tayyip Erdogan, the Turkish Parliament declared a three-month state of emergency on February 7.
In an effort to lessen the financial impact of COVID-19, the government also provided wage support and enacted a layoff moratorium in 2020.
Business organisations and experts informed that, the earthquake might cost Ankara up to $100 billion to repair housing and infrastructure and could reduce this year's economic growth by one to two percentage points.