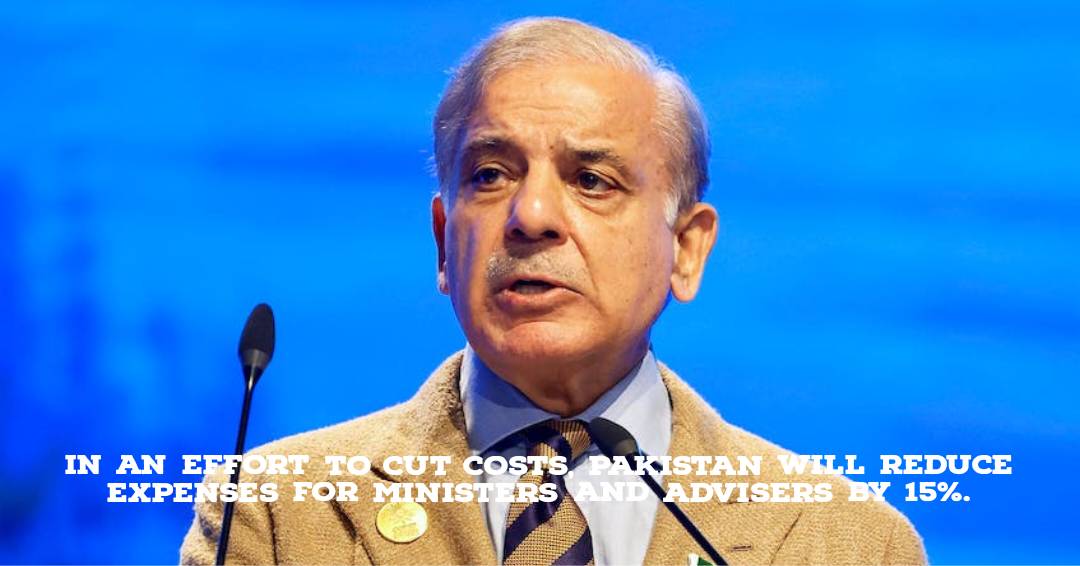 In an effort to save 200 billion rupees ($766 million) annually, the Pakistani government would reduce ministers' and advisers' travel and allowances, informed Prime Minister Shehbaz Sharif.
As Islamabad, which is experiencing a balance of payments crisis, negotiates an agreement with the International Monetary Fund (IMF) to get $1 billion in funds that have been languishing since late last year due to policy issues, the country is tightening its belt.
All federal ministries and government offices, according to Mr. Sharif, have been ordered to cut spending by 15%, and he has requested his ministers and advisers to give up their salaries, allowances, luxury cars, international travel, and business class travel.
He further informed that, the ministers voluntarily approved the measures.
At a news conference in Islamabad, Mr. Sharif said that the austerity measures will save the country 200 billion rupees a year.
The IMF has urged Pakistan to meet a number of conditions before finalising a contract, Mr. Sharif said, adding that Pakistan wants to get funding from the lender shortly.
The officials say, Pakistani and IMF negotiations are expected to be finished this week.
The IMF had requested a number of acts from Pakistan ahead to the negotiations, including the removal of subsidies, an increase in energy prices, and the collection of additional funds.