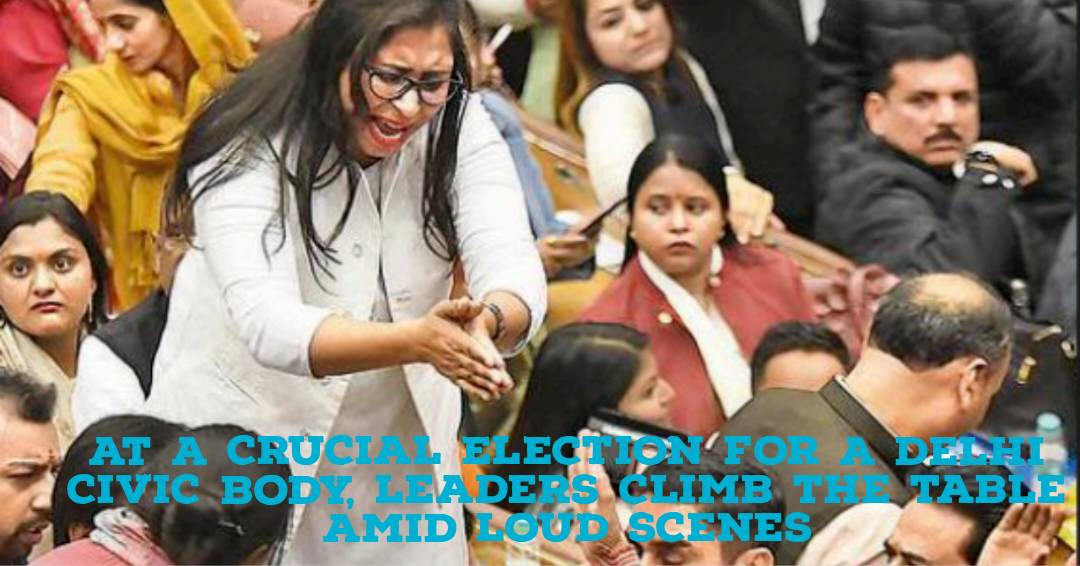 The BJP appealed to one vote being declared invalid, which caused the counting of votes to stop for six members of a crucial Delhi municipal board.
In the Municipal Corporation of Delhi (MCD) house, members of the BJP and the ruling Aam Aadmi Party (AAP) clambered on tables and yelled epithets at one another.
Members of the BJP stated they would not permit a recount.
The AAP-run civic body's standing committee, a crucial group that determines how money is to be used and on what projects, was chosen by at least 242 of the 250 councillors.
One vote had been ruled illegal by Shelly Oberoi, the AAP leader who was elected Mayor earlier this week after a delay of more than two months. She was criticised for this by enraged BJP council members, who yelled at her, 'You are not in your senses.'
Jai Shri Ram was yelled by a few BJP council members as they honoured Prime Minister Narendra Modi. 'Aam Aadmi Party zindabad, Arvind Kejriwal zindabad,' their AAP rivals responded.
The standing committee election is being contested by seven candidates.
Aamil Malik, Raminder Kaur, Mohini Jeenwal, and Sarika Chaudhary were put forward by the AAP. Pankaj Luthra and Kamaljeet Sehrawat are candidates for the BJP.
Gajender Singh Daral, a former independent councillor who joined the BJP, is running as well.