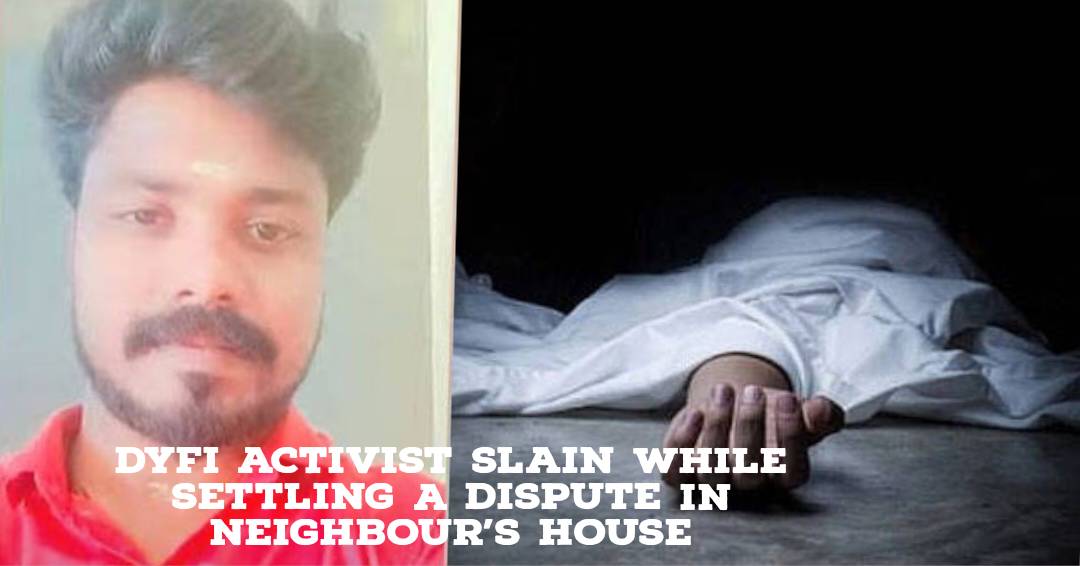 A 27-year-old Democratic Youth Federation of India activist was fatally stabbed late on Friday night after an altercation at a neighbor's home. Police have detained one person thus far.
Sreejith, a native of Panayur, close to Ottappalam, was stabbed to death by Jayadevan while he was trying to settle a dispute at a neighbor's home. His four buddies were also stabbed by Jayadevan, resulting in their injuries.
After drinking alcohol, Jayadevan frequently causes a scene with his parents. Sreejith and his friends were attempting to calm him down.
While yelling at his parents, Jayadevan abruptly turned and attacked Sreejith and his pals.
Sreejith was taken right away to a private medical facility in Vaniyamkulam. Unfortunately it was too late to save his life.
Four further victims are receiving medical attention at a private hospital.