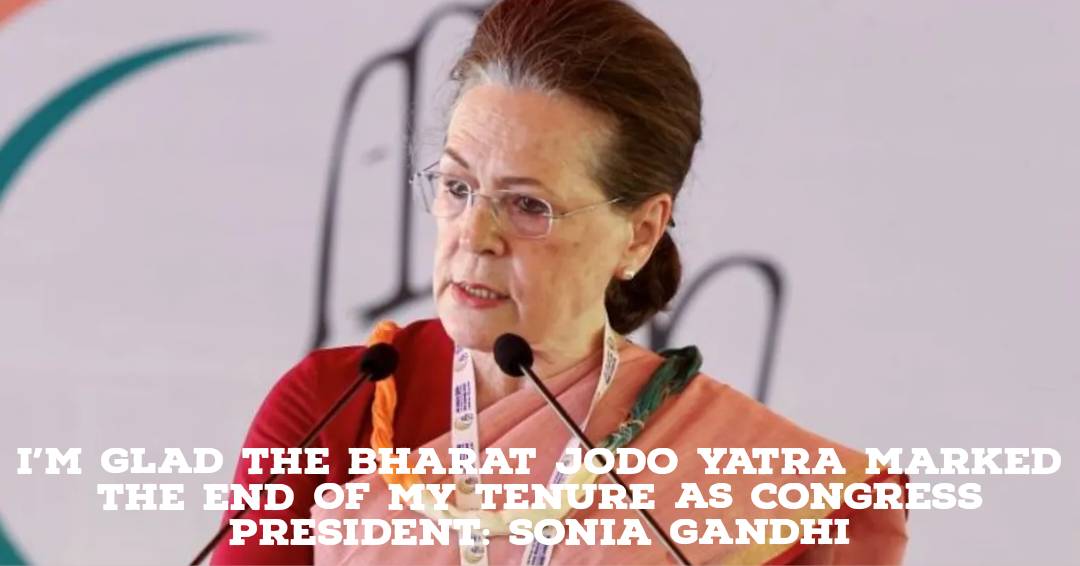 Sonia Gandhi, a former leader of the Congress, attacked the BJP government fiercely on Saturday, saying it was 'stoking the flame of hatred' and 'viciously targeting minorities, women, Dalits, and tribals.'
She asked the Congress members to take on the present administration head-on and engage the public to spread the party's message.
Gandhi made a covert attack on Prime Minister Narendra Modi during his speech to the party's 85th plenary session here, accusing him of causing economic ruin by favouring a particular businessman. The attack was made in response to a controversy involving industrialist Gautam Adani's business empire.
Every member of Congress, according to her, has a specific duty to the party and the nation at this pivotal time.
Gandhi claimed that the Congress is more than just a political organisation; it also represents the opinions of people from all castes, faiths, and genders. She claimed that the gathering will make all of their aspirations come true.
'Congress and the nation are facing unique challenges right now. Every institution has been taken over by Prime Minister Narendra Modi and the BJP.'
She claimed that the BJP was stoking the flames of animosity and ruthlessly persecuting Dalits, tribals, women, and minorities.
The former leader of the Congress further claimed that the federal government's actions display a disregard for the principles entrenched in the Constitution.
The current circumstances, she continued, 'makes me think of when I first entered Parliament.'
At the direction of party leader Mallikarjun Kharge, Gandhi exhorted the Congress members to defeat the Bharatiya Janata Party (BJP) in the 2024 Lok Sabha elections.
'We must vigorously combat this regime. We must reach out to them and clearly communicate our message. We must be willing to set aside our individual goals,' She spoke.
Gandhi added that she was pleased that the 'Bharat Jodo Yatra' marked the conclusion of her tenure as president of the Congress party.