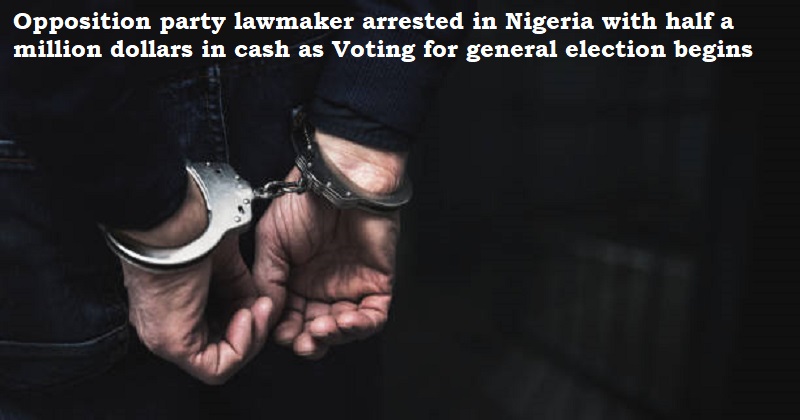 An opposition party lawmaker was detained on Friday with about $500,000 in cash that was intended 'for distribution' before Nigerians go to the polls on Saturday (February 25) to choose President Muhammadu Buhari's successor.
According to police spokeswoman Grace Iringe-Koko, members of the Rivers State Command apprehended PDP chairman Chinyere Igwe while carrying a bag containing $498,100 in cash.
Iringe-Koko stated in a statement that 'a list for distribution of the money was also found,' according to the news agency AFP.
Also on Friday, authorities in Lagos State claimed to have found $70,300 in local naira that they believe was also being used for the purchase of votes.
For years, elections in Nigeria have been marked by vote-buying. To address this problem, the central bank issued new naira notes in December last year, giving citizens only a few weeks to replace the old ones. However, the currency swap led to a cash crunch which sparked riots in the country.