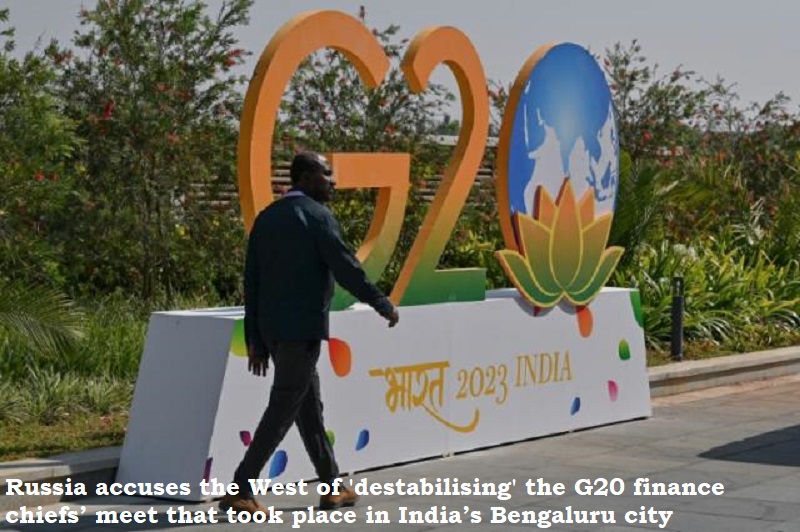 Moscow has charged the West with 'destabilising' the G20 finance chiefs' summit, which was held in Bengaluru, India's southernmost city. The US, EU, and G7 countries were accused of trying to impose their 'diktat' when the negotiations came to an end due to disagreements regarding the situation in Russia and Ukraine.
We regret that the G20's activities are still being utilised in an anti-Russian manner by the Western collective and destabilised, the foreign ministry said in a statement on Saturday, according to the AFP news agency.
It asserted that by attempting to impose their 'diktat' through what they described as 'clear extortion,' Western countries 'disrupted the acceptance of communal decisions.'
'Their aim had been to impose their interpretation of the Ukraine conflict in the joint statement by means of lobbying and 'ultimatums', said the ministry statement.
Moscow said that West should 'renounce its destructive policy as soon as possible, to acknowledge the objective realities of a multipolar world'.
'The G20 must remain an economic forum rather than encroaching on the security sphere,' it said.