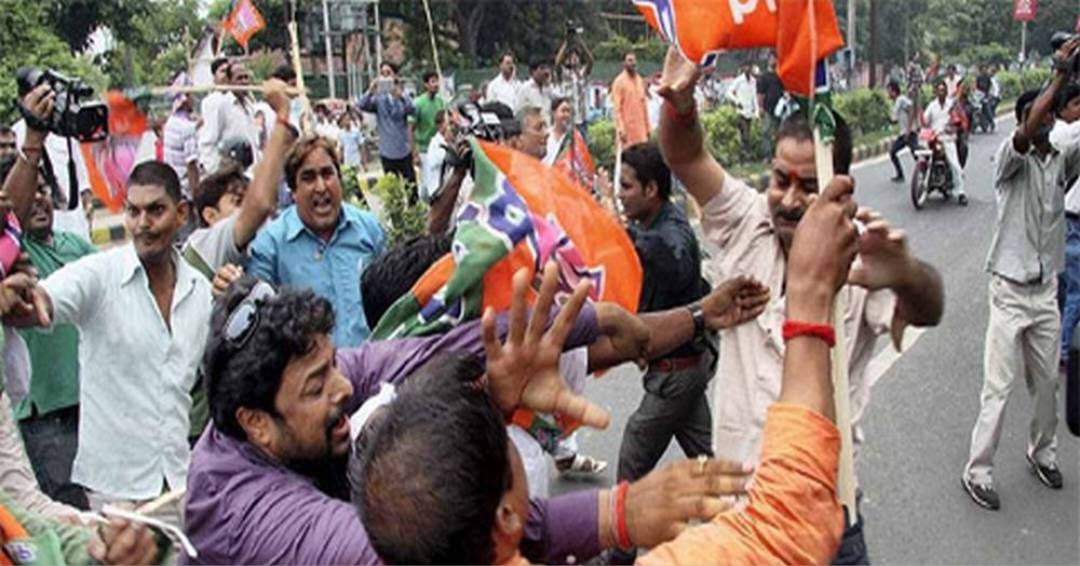 Violent confrontations broke out between Trinamool Congress (TMC) and Bharatiya Janata Party (BJP) members on Saturday in Cooch Behar region of North Bengal after it was claimed that Union Minister Nisith Pramanik's car was damaged by a crowd.
A local police official commented on the circumstance and said that both parties had prepared for this violent confrontation.
'Since this morning, there has been tension in the Sahebganj PS neighbourhood of Burirhat over the matter of MOS Nisith Pramanik's visit to a BJP supporter's home in Burirhat bazar. Supporters of the TMCP have gathered at the Burirhat Party headquarters since the morning to display the black flag. The MoS stopped by the area at around 12:30 hrs. and then moved on to Dinhata. But, a few BJP supporters arrived at the scene with lathie, stones, and bricks after ten minutes' says a formal statement issued by the Cooch Behar district police Additional SP's office.
District Police attempted to subdue a rowdy throng made up of TMC and BJP supporters, but things spiralled out of control, forcing them to confront the mob.
'They attempted to halt them and were given the go-ahead not to approach the TMCP mob by OC Sahebganj PS and his staff (under the direction of SDPO). They started throwing stones after declining, though. While this was going on, authorities used stun grenades to try and control both groups and get them out from the area' said the press release.
According to police, things are currently under control.
'Right now, every supporter of both team has left the PO. The region is now under control. keeping a close eye on the situation' the official statement read.
Nisith Pramanik, a minister for the union, is in his Lok Sabha district of Cooch Behar.