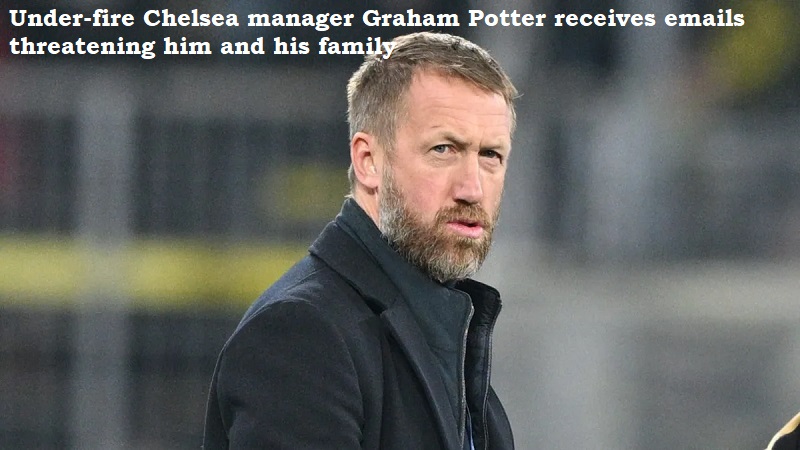 Under-fire Graham Potter, the manager of Chelsea, has received emails threatening him and his loved ones. Potter stated on Friday that he has been the victim of an anonymous attack after Chelsea's miserable season reached a new low with a 1-0 home loss to Southampton last weekend.
With just two victories in their last 14 games, Chelsea is mired in a 10th-place tie. Throughout the Southampton fiasco, supporters yelled for Potter to be fired, and online abuse of him also increased.
Potter's concern is that threats are now being delivered directly to the former Brighton manager, who took over for the fired Thomas Tuchel in September.
'You could ask my family how life has been for me and for them. It's been not pleasant at all. I understand supporters go home and they're annoyed because the team aren't winning,' Potter said.
'I've had some not particularly nice emails come through, that want me to die and want my kids to die.'
Despite the abuse, Potter is trying to remain positive ahead of the London derby at Tottenham on Sunday.