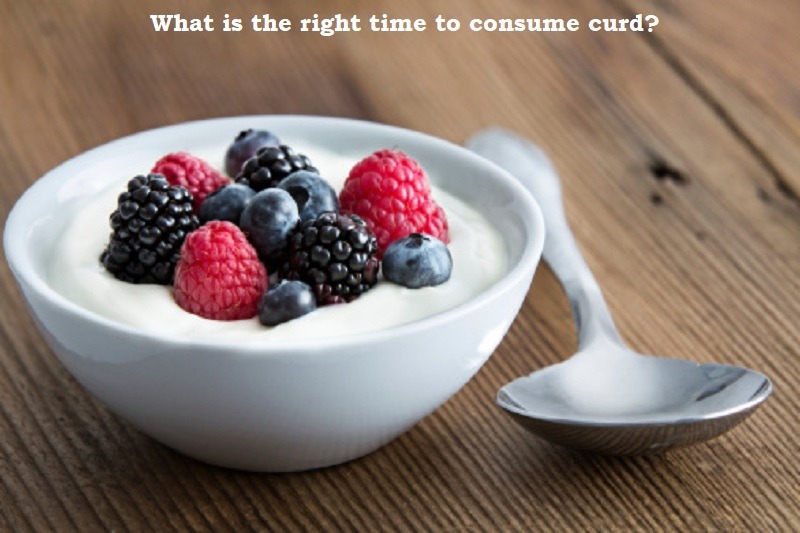 Yogurt, commonly referred to as curd, is a common dish in many cultures around the world and is renowned for its various health advantages. It is stated that curd is an excellent supplement to a healthy diet because it is high in calcium, protein, and helpful microorganisms.
Although curd is typically eaten during the day, some people like to eat it at night. Because of this, it is now quite unclear when someone should eat curd. On the internet, there are a tonne of information about it, but today we'll tell you when curd should be consumed.
We spoke with Delhi-based clinical nutritionist Dr. Rupali Datta and Ahmedabad-based nutritionist Dr. Pratima Mishra, both of whom provided detailed information on its consumption timing. Take a look.
The optimal time to eat curd, according to Dr. Datta, is during the day, particularly in the afternoon. She advises eating curd after lunch because it aids in digestion and gives you more energy. Probiotics included in curd can support a balanced gut microbiome and improve digestion. She also advised against eating curd at night because it can disturb sleep and cause stomach problems. Indignation and trouble sleeping can result from eating a large meal right before bed. This may have a detrimental impact on your ability to sleep and general health.
While it is simpler for the body to digest curd during the day, Dr. Mishra concurs with Dr. Datta and advises doing the same. Curd can be consumed after a meal or as a mid-day snack, as it can help in the digestion process while providing a boost of energy.
Dr. Mishra notes that consuming curd on an empty stomach or as a bedtime snack can cause digestive issues and disrupt sleep. Eating curd on an empty stomach can lead to acidity and bloating while consuming it before bedtime can lead to indigestion and discomfort. However, she also said that 'People's needs and preferences may vary. This is why it is important to consult with a healthcare provider or nutritionist to determine the best time to consume curd.' The nutritionist can tell you the best time based on your personal health goals and dietary needs.