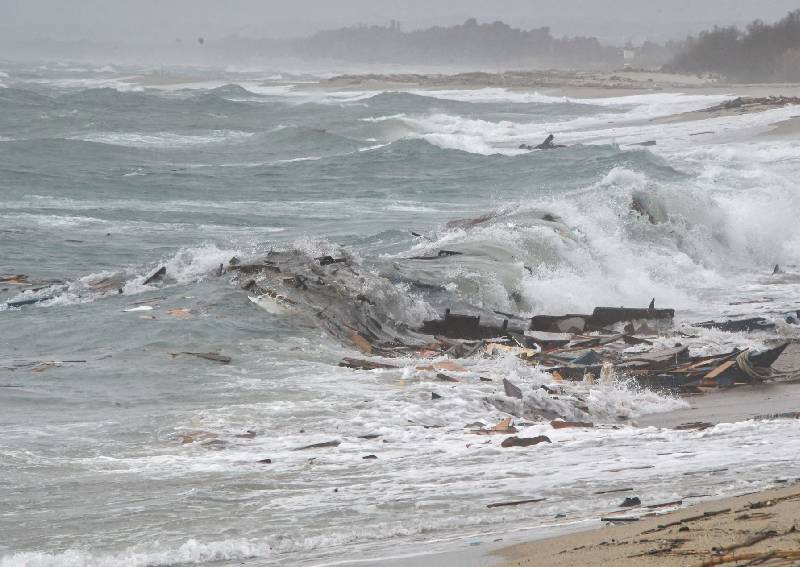 Around a dozen Pakistanis are thought to be among the 59 individuals who drowned when a boat carrying migrants to Europe collided with rocks close to the southern Italian shore, Pakistani Prime Minister Shehbaz Sharif said on Monday.
Italian police informed that, at least 81 people survived the disaster on Sunday, with 20 being hospitalised, one of them was in intensive care.
Reports says, in addition to those from Turkey, the wooden boat also reportedly transported passengers from Iran and Afghanistan.
In a statement, Sharif said, 'I have asked the foreign office to investigate facts as soon as possible and take the people into confidence.' He continued, 'The rumours of the drowning of over two dozen Pakistanis in a boat catastrophe in Italy are very worrying and frightening.'
Turkey is a part of one of the most popular routes used by people smugglers to smuggle migrants into Europe. These migrants, who sometimes travel by road, walk for miles, and endure being imprisoned in ship containers for days, often do so through Turkey.
One of the main ports of entry for migrants trying to reach Europe by water is Italy, where many hope to continue their journeys to countries in northern Europe.
Since 2014, the central Mediterranean has seen more than 17,000 deaths and disappearances, according to the United Nations Missing Migrants Project. It calculates that over 220 people have passed away or vanished this year.