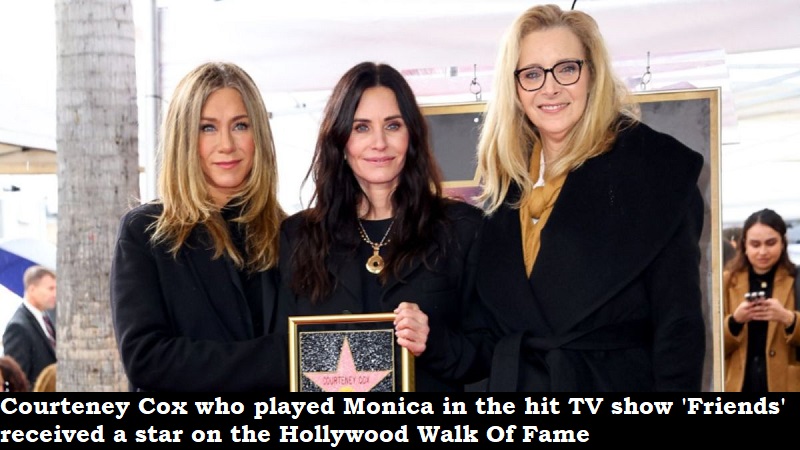 Even though the popular TV sitcom Friends ended years ago, the actors are still there for one another. Jenifer Aniston and Lisa Kudrow, Courteney Cox's friends and former co-stars, applauded her from the front row as she earned a star on the Hollywood Walk of Fame. Actress Laura Dern also attended the occasion.
Cox praised Aniston, Kudrow, and Laura Dern for their support over the years during her own remarks. The three celebrities discussed Cox during the occasion as well.
'I love you all so much and it's so nice that you came out and showed up for me in public the way you do so often in private,' Cox shared.
Anniston and Kudrow gave a joint speech at the event and stated that how Courteney Cox made her friends a part of her family.
Kudrow, Aniston and Cox often share photos of their meet-ups. They previously reunited with their other Friends costars, Matthew Perry, Matt LeBlanc and David Schwimmer, for the HBO Max reunion special last May. The hit show ran for 10 seasons from 1994 to 2004.