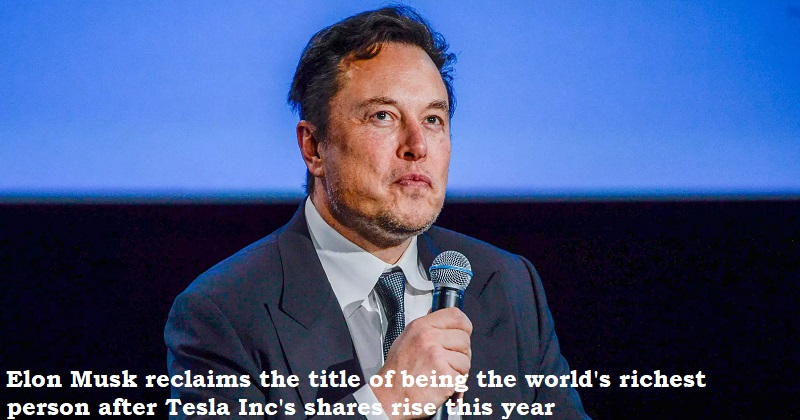 After this year's increase in Tesla Inc.'s stock price, Elon Musk once again holds the title of richest person in the world. According to the Bloomberg Billionaires Index, Musk's net worth after the market closed on Monday was approximately $187.1 billion.
After Musk disclosed that he donated approximately 11.6 million Tesla shares to unidentified charitable organisations, it might have taken him a little longer to surpass Bernard Arnault, CEO of the French luxury retailer LVMH. Based on average stock prices on the days that Musk contributed these securities, the equities were worth nearly $2.4 billion.
This information was revealed after Musk closed the financial gap with Arnault to less than $10 billion, indicating that there will be greater demand for Tesla's electric automobiles in 2023.
The Tesla CEO and the biggest individual shareholder, previously donated shares in the company in 2021 worth about $6 billion, making it one of the largest donations in history.
According to Bloomberg's Billionaires Index, Musk now has a fortune of 191.3 billion after his latest donation.