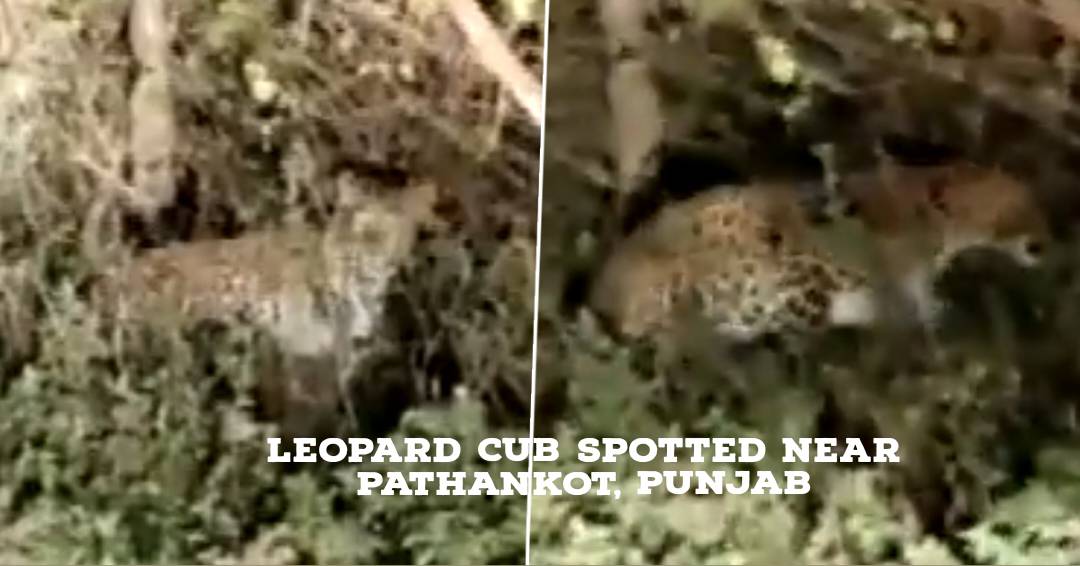 Last night, a leopard and a cub were seen ambling around freely in the hilly region of Dhar in Punjab's Pathankot. An authority has stated that, in light of the footage, action will be done in the event of an accident.
The location is home to a female leopard and her pup, said the forest officials.
We can't disrupt them in their natural habitat, but Paramjit Singh, DFO, told ANI that if something does happen, steps will be taken.
'According to reports, the video is from Dhar. Goats had been attacked in the past. There is a cub and a female leopard. The animal in the video resembles a cub. We can't annoy them where they live. In the event that something goes wrong, we shall act' he said.