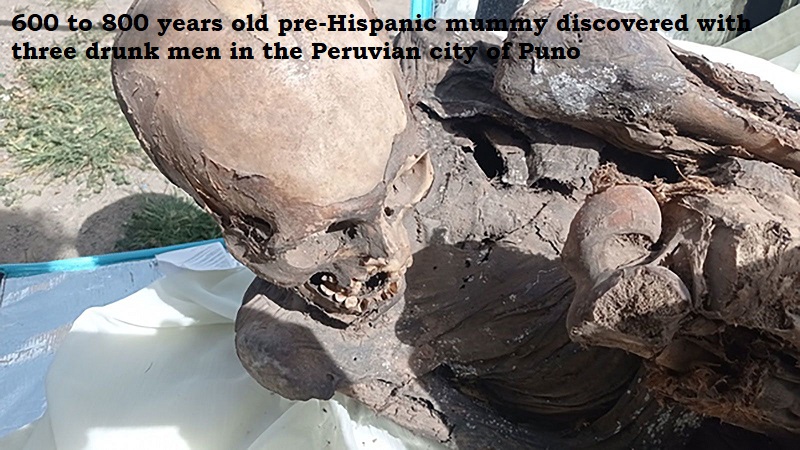 The police in the Peruvian city of Puno came across a pre-Hispanic mummy with three inebriated males that was thought to be 600 to 800 years old. According to the police department, three people, including a 26-year-old man, had their mummified remains discovered on Saturday afternoon in a food delivery bag marked 'Pedidos Yeah.' A Latin American cuisine app is called Pedidos Yeah.
Pictures of the finding revealed that the mummy was discovered inside the red delivery bag in the foetal position.
The 26-year-old man was identified as Julio Cesar by the news agency AFP, which also reported that he called the mummy remains 'Juanita' and referred to them as 'like my spiritual girlfriend.'
AFP reported that Cesar in a video said, 'at home, she's in my room, she sleeps with me. I take care of her.' The news agency also reported that Cesar claimed to have had the mummy for over three decades at his home.
However, the Peruvian news agency ANDINA on Monday reported that the mummy is believed to be an adult male and is from the eastern area of Puno.
The mummy is currently in the custody of the Ministry of Culties, which classified the discovery as a national cultural asset.