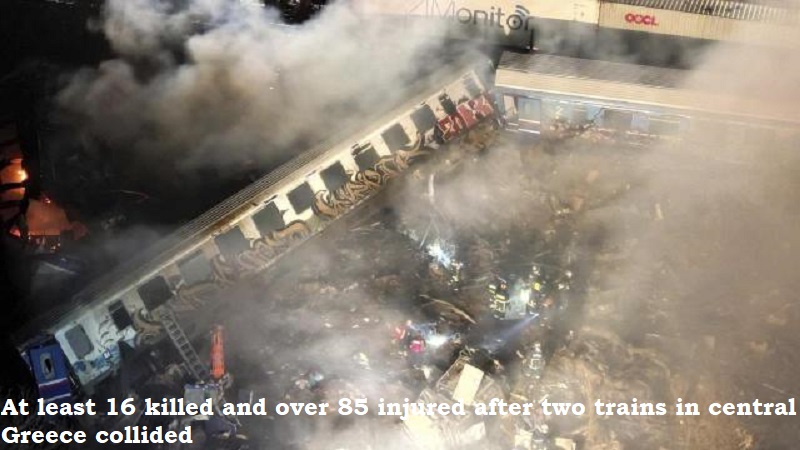 Late on Tuesday, two trains crashed in central Greece, resulting in at least 16 fatalities and more than 85 injuries, according to fire brigade personnel on the scene. 'At least 16 people have been found deceased so far,' a fire official stated.
According to the fire brigade department, there were 17 trucks at the scene attempting to put out the fires.
Two trains, one carrying passengers from Athens to the northern city of Thessaloniki and the other carrying freight from Thessaloniki to Larissa, crashed outside the city of Larissa in central Greece, according to Konstantinos Agorastos, governor of the Thessaly area.
Uncertainty persists on the cause of the collision.
He added that the collision was very strong and the first four carriages had derailed while the first two were 'completely destroyed' in the accident.
'This is a terrible night,' Agorastos added. 'It's hard to describe the scene.'
Medical officials in Larrisa have claimed that at least 25 of those wounded are in serious condition.