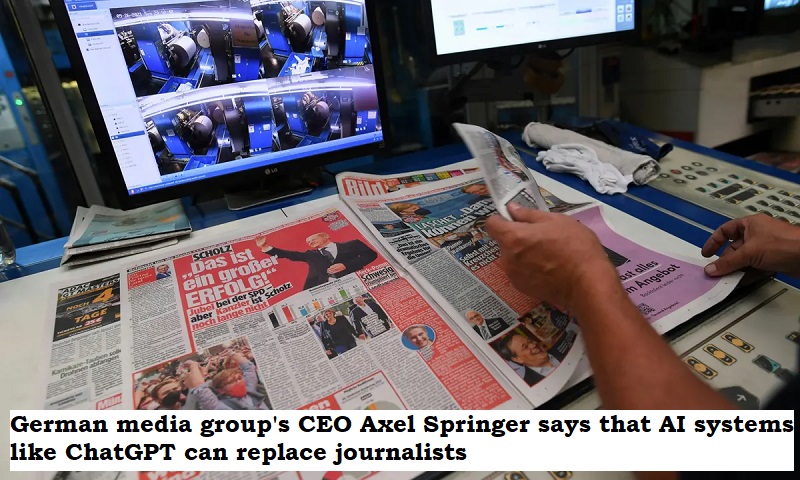 Axel Springer, the CEO of a German media company, claimed that tools like ChatGPT can take the position of journalists.
The media organization's CEO made the statement as it began the transition to become a 'purely digital media firm' and sought to increase income at German newspapers Bild and Die Welt.
According to the organisation, layoffs will occur as a result of the automation and AI that will eliminate numerous journalist employment. CEO Mathias Doepfner wrote in an internal letter to staff members, 'Artificial intelligence has the ability to make independent journalism better than it has ever been – or simply replace it.'
According to Doepfner, information will undergo a 'revolution' because to AI tools like the ChatGPT, which will soon outperform human journalists in 'information aggregation.'
'Understanding this change is essential to a publishing house's future viability,' Doepfner said. 'Only those who create the best original content will survive,' he added.
Axel Springer did not clarify the number of staff that can be laid off, but promised that they won't reduce the number of, 'reporters, authors, or specialist editors'.