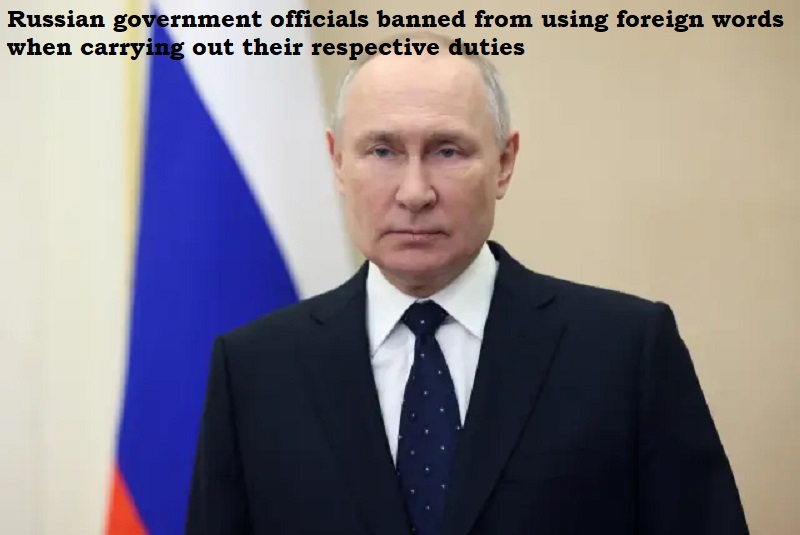 Foreign language will no longer be allowed to be used by Russian government personnel while doing their respective jobs. The officials will be required to use Russian officially in accordance with the modified statute. On Tuesday, the directive was signed by President Vladimir Putin.
The 2005 law was amended, in accordance with the wording on the Russian government's official website, in order to "defend and maintain the status of Russia."
According to Reuters, the text states that "when using Russian as the state language of the Russian Federation, it is not allowed to use words and expressions that do not correspond to the norms of modern Russian" with the exception of foreign words that do not have commonly-used equivalents in Russian.
The government commission will put together a procedure that will compile and endorse a list that issues the requirements for such publications, and dictionaries that will also be approved by the cabinet.
Before this law, it was also against the law to use words and phrases that didn't conform to the norms of the modern literary Russian language, including obscenities.