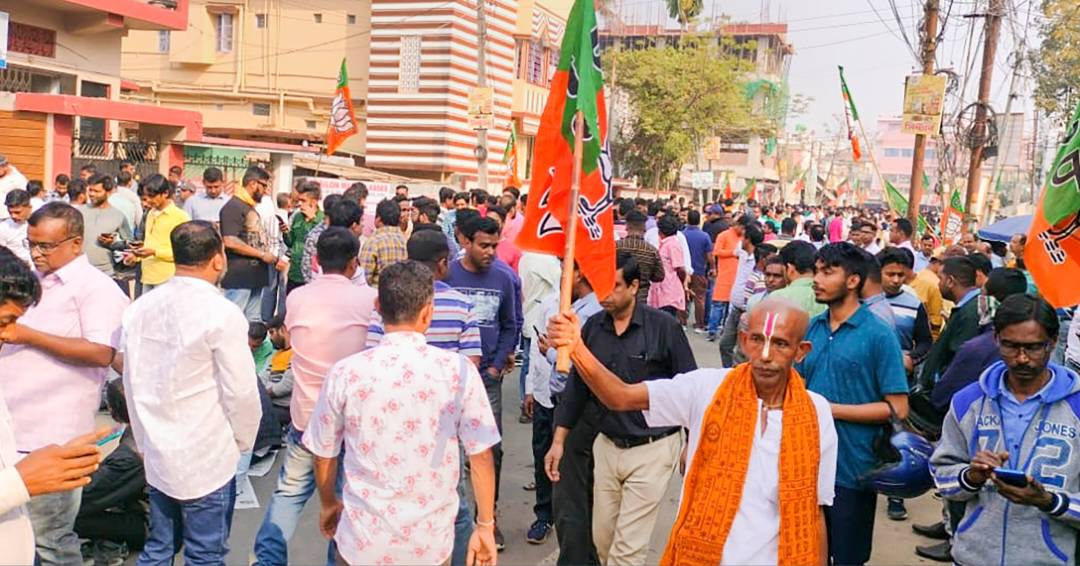 On Thursday, the BJP declared that, in exchange for Pradyot Debbarma's new party's backing, it was prepared to concede to all of Tipra Motha's demands—with the exception of Greater Tipraland.
Subrata Chakraborty, the state BJP's top spokesperson, told PTI that his group was advancing towards becoming the state's next government.
'As we have stated from the outset, we are building the state's new administration. Sambit Patra and Phanindranath Sarma are the current central leaders, and it is hoped that additional central leaders would arrive today' added he.
'Besides Greater Tipraland, the BJP is willing to fulfil all their demands,' he added in reference to the idea of accepting the assistance of the Debbarma-led party.
In the 60-member Parliament, the BJP was in the lead in 33 seats, while its partner IPFT was in the lead in one.
In 11 seats, the Tipra Motha, which appeared to have captured tribal support for the IPFT, was in the lead. With 15 seats more, the opposition Left-Congress alliance was in the lead.
The Tipra Motha is one group that wants Tripura's native people to have their own state, Greater Tipraland.