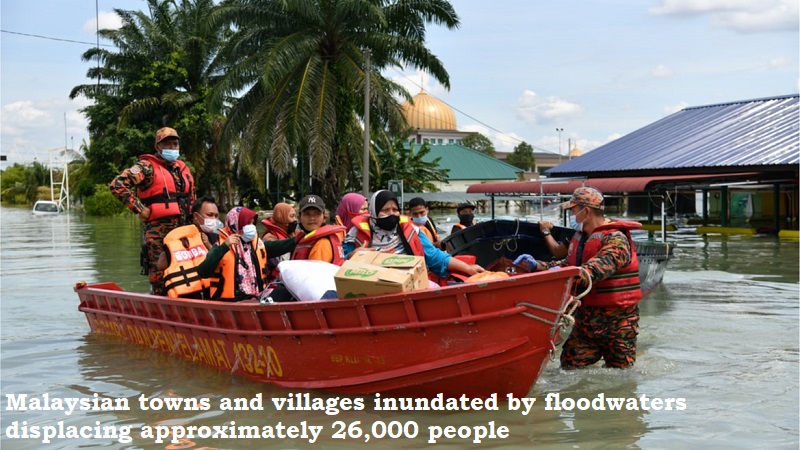 As of Thursday, 26,000 people had been evacuated from Malaysian cities and villages due to flooding (March 2).
The hardest affected state is southern Johor. Over 25,000 people have been moved to relief camps in community centres and schools.
Five other states also experienced flooding as a result of Wednesday's relentless rain that flooded the area.
The nation is reportedly experiencing its sixth episode of nonstop, heavy rain since the annual monsoon season started in November, and the Meteorological Department warned that it could extend until April.
Thousands of people were also evacuated due to flooding in December.
The government issued a warning that Thursday's flash floods could be caused by the continued rain in Johor and other regions of the nation.
Social media posts showed images of a road that had collapsed due to overflowing water after a heavy downpour, vehicles and homes under water.
In Johor, authorities said a man driving to work in a palm oil plantation was found dead after rescuers recovered his car, which had been washed away by floodwaters.