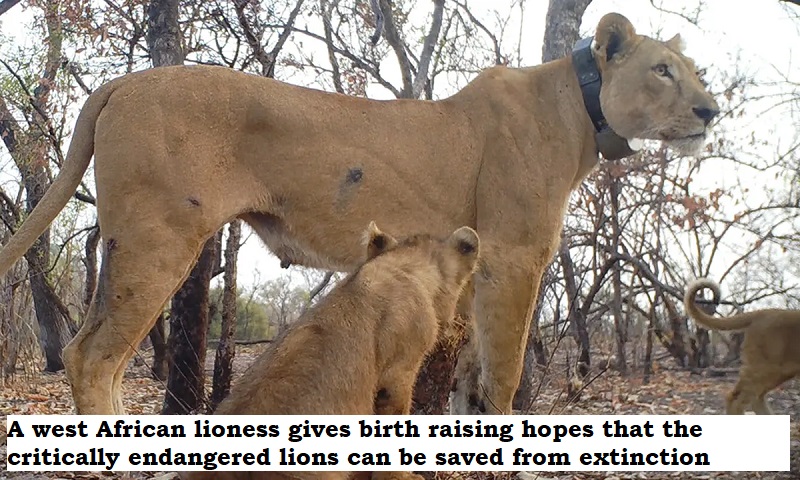 Three cubs were born to Florence, a west African lioness, giving optimism that the severely endangered lions might yet be saved from extinction. According to a report by the Guardian, there are just 29 west African lions left in the Niokolo-Koba national park in Senegal.
These animals are in danger from poaching and habitat loss brought on by farming in the woodlands that surround the tributary to the Gambia River.
Conservationists now have optimism for the survival of the three cubs after seeing footage of Florence and them. The lioness was photographed in February tending to her three cubs, two males and one female. About 200 extremely endangered lions can be supported in the park, according to biologists.
The Guardian report said that the cubs are part of a growing population in Niokolo-Koba, up from 10-15 individuals in 2011 before conservation efforts from Senegalese authorities and Panthera (global wild cat conservation organisation) began five years later.
Scientists feared that Florence might have been poached after her GPS collar stopped functioning. They placed camera traps where the lioness was last seen.
Scientists discovered that Florence had been caring for the cubs in a densely forested part of the national park.