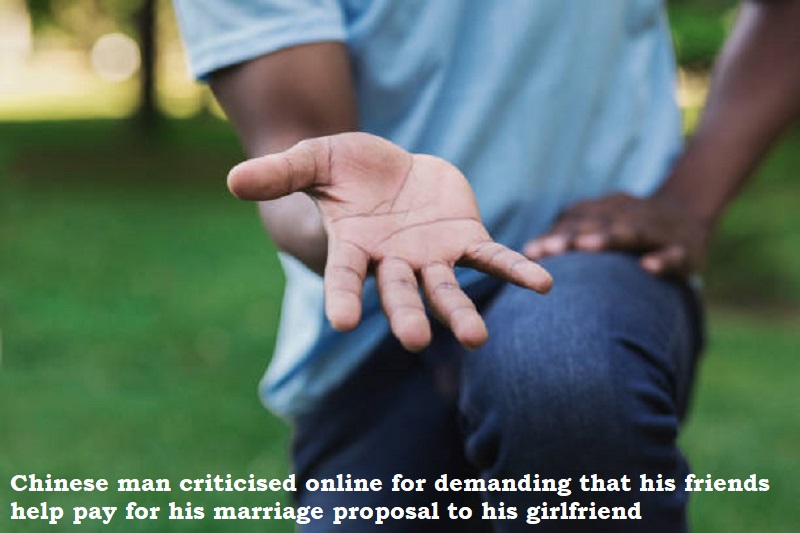 A Chinese man who demanded that his friends assist pay for the location and expenses of his marriage proposal to his fiancée has drawn harsh internet criticism.
The man's girlfriend's best friend, according to a story by the South China Morning Post (SCMP) on Saturday (March 3), blogged about her fury at his irrational demand that friends who assisted in planning the marriage proposal pay him approximately $92 (640 yuan) to cover expenses.
To prepare for his marriage proposal, the man established a WeChat group. 'You guys put in a long day's work yesterday. Let's share the price; this is what the KTV cost last night,' he reportedly said. He then sent a request to receive payment from his friends in the group, who were asked to pay 640 Yuan each. The friends were initially confused as they had not expected to be asked to pay.
The girlfriend's best friend said the man asked her to help prepare for the event late last year and to help choose a wedding ring. The woman said she advised him how to use drones which he accepted and spent nearly $10,100 (70,000 yuan) to rent 300 drones, the SCMP report said. The marriage proposal went smoothly until the demand for money came.
The woman said he never thanked her. She added that she was angry when the man said the drone idea had cost a lot of money.