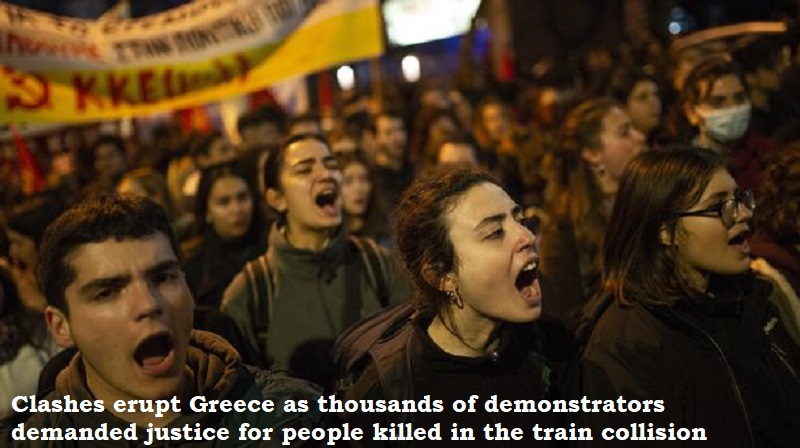 When thousands of protesters sought justice for the 57 people murdered in the country's worst train accident and some referred to the disaster as a 'crime,' clashes broke out around Greece.
At the headquarters of operators Hellenic Train, who took over the operation of the railway network in 2017, protesters shouted 'murderers!' and bemoaned decades of failure despite near misses in the past.
A Thessaloniki student remarked, 'What happened was a crime, not an accident. We cannot stand by and do nothing when this occurs.'
Outside the Greek parliament, hundreds of protesters conducted a minute of silence in memory of the victims.
As public ire over the role that poor government administration played in the disaster intensified, police officers engaged in combat with some protesters.
On Friday afternoon, a group of protesters clashed with police in central Athens. While the police fired tear gas and stun grenades at protesters throwing stones and Molotov cocktails at a rally in Syntagma Square, a place adjacent to the Greek parliament, an AFP reporter said.