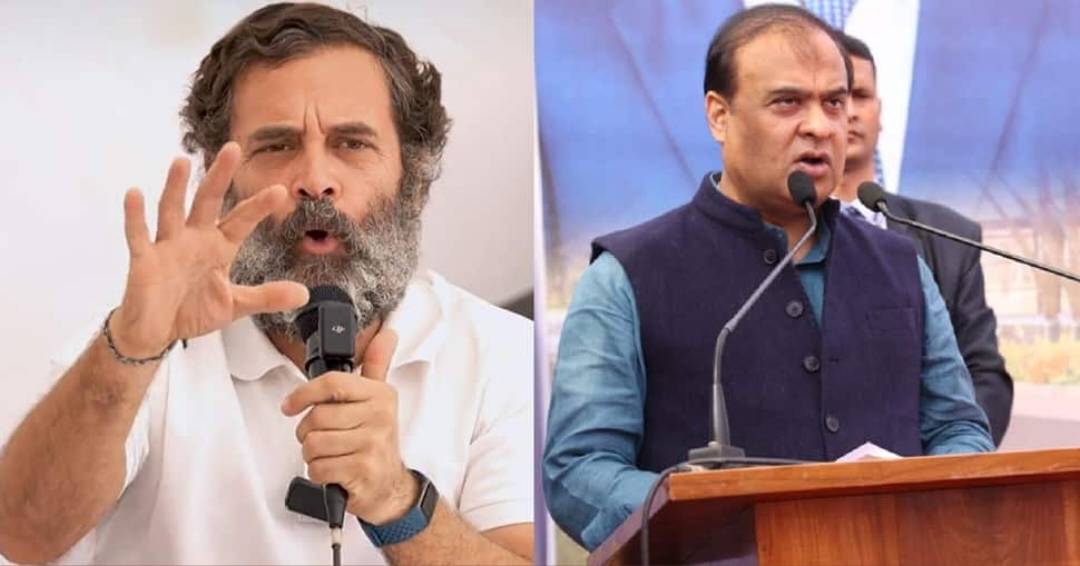 Rahul Gandhi, the leader of the Congress, came under fire from Assam Chief Minister Himanta Biswa Sarma on Friday for comments he made during a lecture at the Cambridge Judge Business School in the United Kingdom. Sarma called Gandhi's remarks 'a brazen attempt to denigrate our country on foreign soil' while pretending to be criticising Prime Minister Narendra Modi.
In addition, he criticised Rahul Gandhi for saying that during the Bharat Jodo Yatra, the Congressman observed terrorists in the distance and that a bystander pointed them out to him.
In a series of tweets, Mr. Sarma questioned Rahul Gandhi's decision not to alert the security services to the occurrence.
'Rahul claims that even if terrorists in Kashmir saw him, he knew they would not target him. Why weren't security organisations informed about this? Was there a deal between Congress and these militants to keep Rahul safe?' He queried.
Rahul Gandhi called the Pulwama terrorist assault a 'car bomb that killed 40 soldiers,' the BJP leader claimed.
'He insulted our jawans, how could he? It was a terror attack, not a bomb, sir. It is not shocking that he declined to implicate Pakistan in the Pulwama tragedy. Is this a clause in the deal the Cong made with militants?' M. Sarma enquired.
'Foreign agents start with us! Then an enemy nation targets us there! Rahul Gandhi's speech in Cambridge was nothing more than a flagrant attempt to disparage our nation on foreign soil while pretending to be addressing Prime Minister Narendra Modi,' Said he.
At his Cambridge University lecture on 'Learning to Listen in the 21st century,' Rahul Gandhi related how, while on the Bharat Jodo Yatra in Kashmir, a man approached him and directed him in the direction of terrorists.
He brought up the incident while highlighting the value of nonviolence and listening.