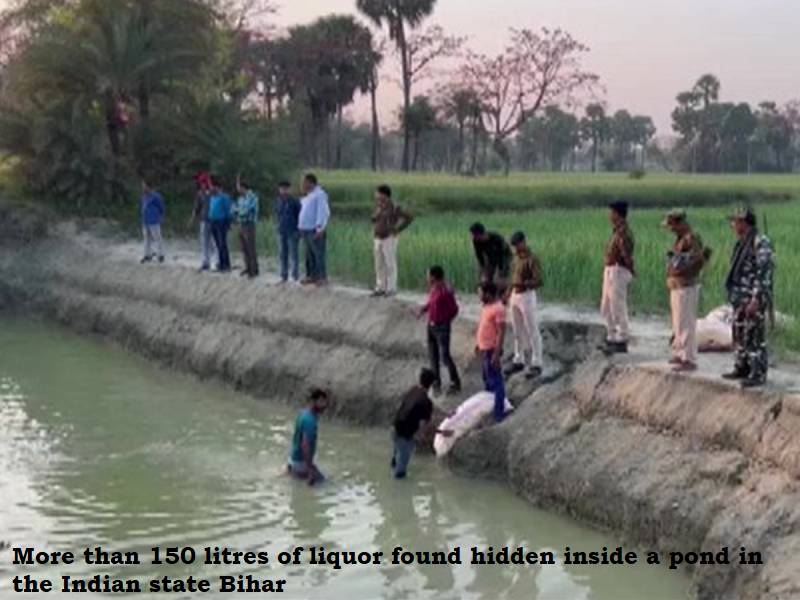 More than 150 litres of whisky was found stashed under a pond in the Indian state Bihar, on Friday (March 3), stated the local police, as per news agency ANI. At least 17 cartons of illicit alcohol labelled 'Holi special' were reportedly discovered in the state's Vaishali area, according to the Bihar police.
Suresh Prasad Chowdhary, the police station in charge in Vaishali, told ANI that more action would be taken by filing a FIR in the case. According to local police officials, the alcohol was smuggled from Haryana for Holi celebrations in the state.
Meanwhile, the officer in charge also spoke about how the liquor mafia has become active in the Vaishali district ahead of Holi and that they are adopting various tactics to hoodwink the police.
'But the team of the excise department has been successful in recovering liquor worth lakhs of rupees hidden in a fish pond,' he added. The operation was conducted after the excise department team received 'a piece of secret information' that a large quantity of foreign liquor has been hidden underwater in a pond located in Harpur village of the Mahua police station area.