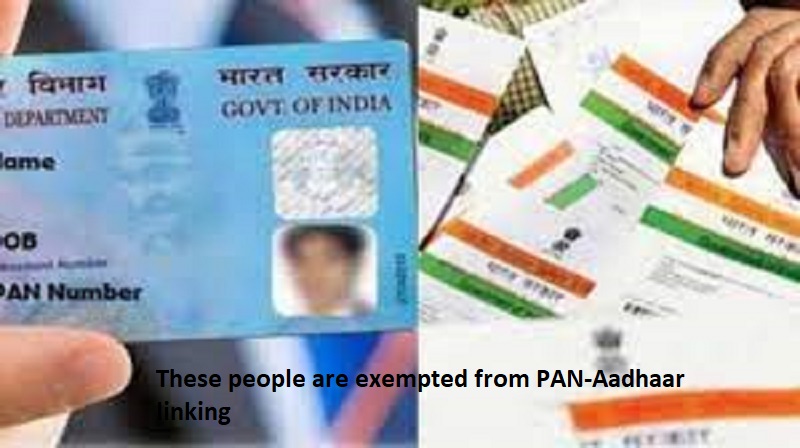 New Delhi: Linking of PAN (Permanent Account Number) with Aadhaar Card is mandatory in India. The deadline to link PAN with Aadhaar is March 31, 2023. If you do not link your PAN with Aadhaar, your PAN will become invalid from April 01, 2023.
'As per Income-tax Act, 1961, it is mandatory for all PAN holders, who do not fall under the exempt category, to link their PAN with Aadhaar before 31.3.2023. From 1.04.2023, the unlinked PAN shall become inoperative,' tweeted Income Tax department.
But some people are exempted from this process. The 'exempt category', according to a notification issued by the Union Finance Ministry in May 2017, are those individuals;
1. Residing in the States of Assam, Meghalaya and UT of Jammu and Kashmir
2. A non-resident as per the Income-tax Act, 1961;
3. Of the age of eighty years or more at any time during the previous year;
4. Not a citizen of India.
However, the exemptions provided are subject to modifications depending on latest government notifications.
Also Read: Huawei launches Huawei Nova 10 SE: Details
Steps to link PAN With Aadhaar:
Online linking: You can link your PAN with Aadhaar online by visiting the Income Tax e-filing website (www.incometaxindiaefiling.gov.in).
SMS linking: You can also link your PAN with Aadhaar by sending an SMS to 567678 or 56161 in the following format: UIDPAN < SPACE > < 12-digit Aadhaar number > < SPACE > < 10-digit PAN number > .
Offline linking: You can also link your PAN with Aadhaar offline by visiting the nearest PAN Service Centre or Aadhaar Seva Kendra.