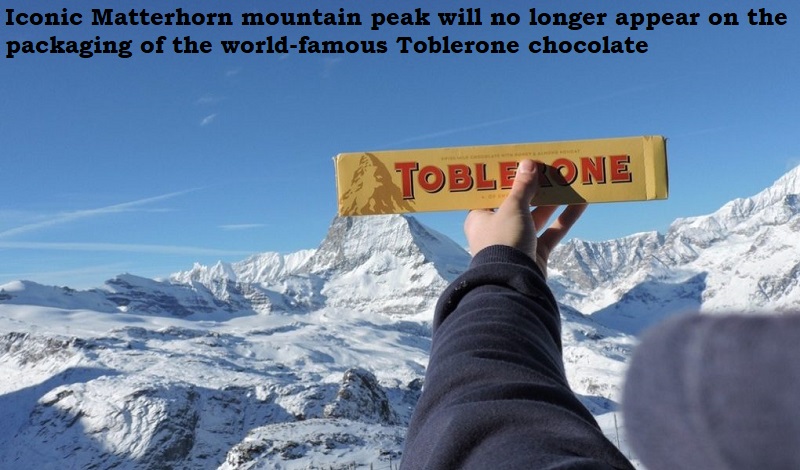 The wrapper of the renowned Toblerone chocolate bar will no longer feature the iconic Matterhorn mountain peak. Since that some of the production of the chocolate is shifting from Switzerland to Slovakia, the Matterhorn is being taken off the box.
Due to the pyramid-shaped bar's resemblance to the Alpine peak, the Toblerone has grown to be a cult favourite.
Since 2017, Switzerland has adhered to a set of rather rigorous regulations regarding the use of national symbols on items. The law prohibits the use of national emblems to advertise milk-based products created outside of Switzerland. The bar is lowered to 80% for raw foods.
US firm Mondelez, one of the largest snack companies in the world, said the 4,478-metre mountain will be replaced with a more generic summit on the box. The company told BBC that Mondelez was moving some production outside the country to 'respond to increased demand worldwide and to grow our Toblerone brand for the future'.