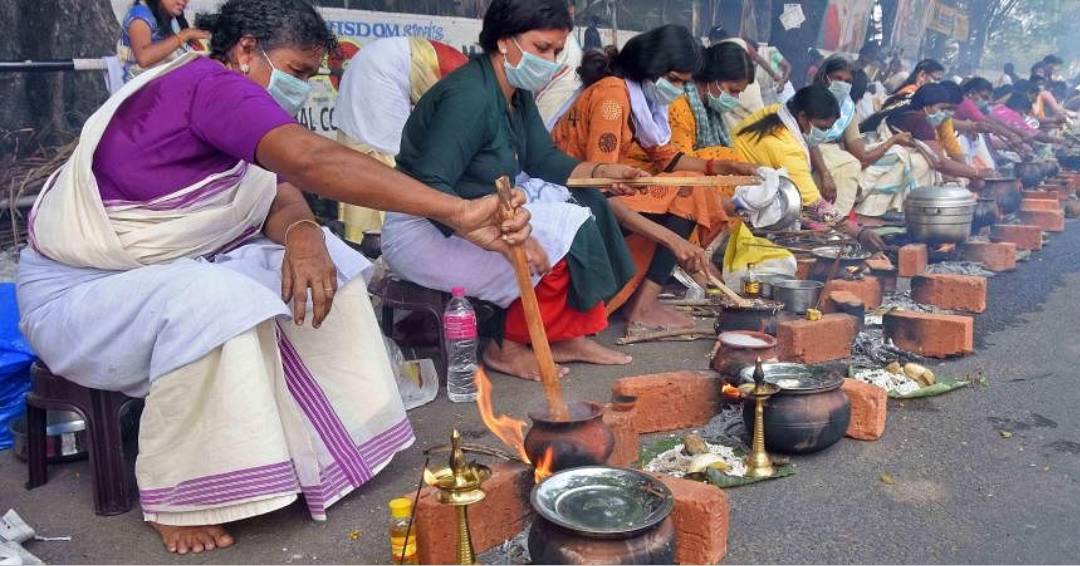 Attukal Pongala is a popular annual festival celebrated in the South Indian state of Kerala, specifically in the city of Thiruvananthapuram. The festival is dedicated to the goddess Bhagavathy, the presiding deity of the Attukal Bhagavathy Temple in Thiruvananthapuram.
Attukal Pongala is a unique festival where women gather in large numbers to offer pongala (a sweet rice pudding) to the goddess. The festival usually falls in the Malayalam month of Kumbham (February/March) and lasts for ten days.
On the day of Pongala, the entire city comes to a standstill as women from all walks of life gather on the streets and alleys around the temple with their earthen pots and stoves. They prepare the sweet rice pudding using rice, jaggery, coconut and other ingredients, and offer it to the goddess by placing the pot on the ground and praying.
The festival holds a significant place in the cultural and religious traditions of Kerala and is considered to be one of the largest gatherings of women in the world. It has also been recognized by the Guinness World Records as the largest annual gathering of women in the world.