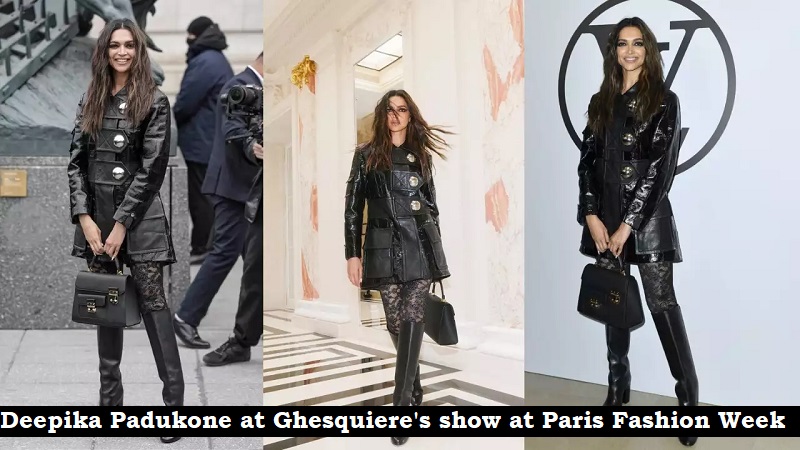 Deepika Padukone, an Indian actress and the global ambassador for the opulent Louis Vuitton brand, turned eyebrows on Monday as she arrived at Nicolas Ghesquiere's show during Paris Fashion Week.
At a morning event, the actress wore an all-black ensemble with a gothic influence and looked stunning. Deepika dressed in black leather and lace, channelling Wednesday from Adam's Family, and received praise from both fans and the fashion police.
Louis Vuitton published a video of their brand ambassador expressing her joy over being able to attend the show before it started.
Deepika donned lace stockings, a black dress, a black leather jacket, and black boots. She wore black kohl on her eyes and kept her mouth open. DP completed her look with a black bag. Considering she was attending a Louis Vuitton show as the brand's ambassador, she chose to be dressed in their outfits as well.
As photos and videos of the actress dropped on social media, fans could not stop raving about her look.