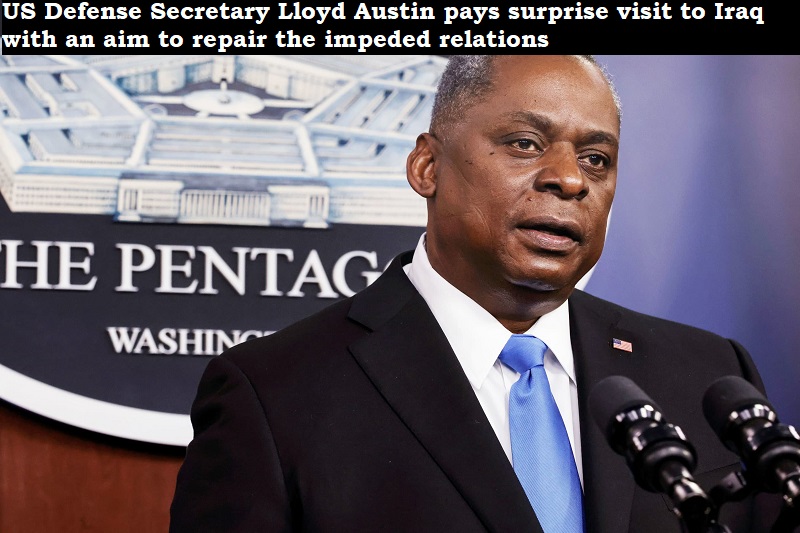 On Tuesday, US Defense Secretary Lloyd Austin made an unexpected trip to Iraq with the goal of mending the relationships that were damaged by the US invasion of that country 20 years ago.
The defence secretary posted on Twitter after arriving in the nation, saying, "Baghdad is in disarray. As we work to make Iraq more secure, stable, and independent, I'm here to reaffirm the strategic alliance between the United States and Iraq."
Just before the 20th anniversary of the invasion, which resulted in the deaths of several Iraqi people, the director of the Pentagon pays a visit.
During the 2003 invasion, Austin commanded the 3rd Infantry Division. Subsequently, he visited Baghdad once more for just over a year in 2008. Finally, Austin was deployed to Iraq once again in late 2010 as the top commander. With his experience as a combat leader, Austin oversaw the troops' withdrawal from Iraq. He also assured a deep commitment for safety and dignity of Iraqi people along with equal economic opportunity for all of them.
The withdrawal of US troops led to a significant rise of Daesh in the country.