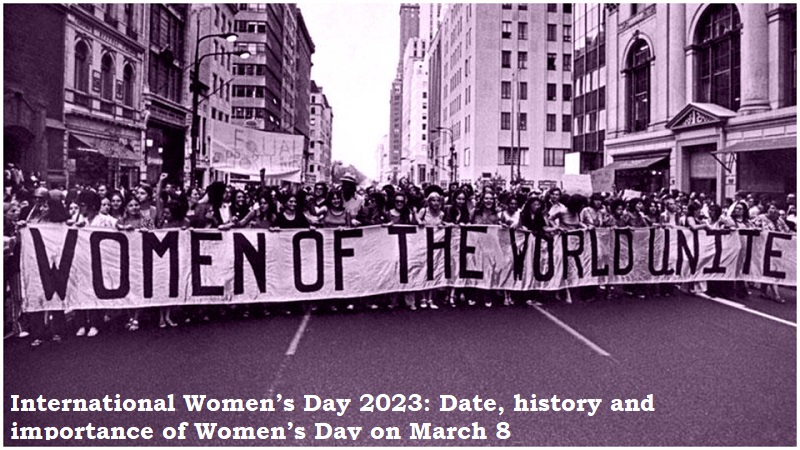 History of International Women's Day
Early in the 20th century, the idea of International Women's Day first took hold. The inaugural Women's Day, also known as National Women's Day, occurred in 1909. As 15,000 women marched through New York City on February 28, 1909, calling for shorter hours, higher pay, and voting rights, the day was first observed.
The idea for an international women's day was proposed by Clara Zetkin, the head of the women's office for the Social Democratic Party in Germany, at the second International Conference of Working Women, which took place in Copenhagen, Denmark, around the same time in 1910. On March 9, 1911, Austria, Denmark, Germany, and Switzerland officially recognised International Women's Day for the first time.
International Women's Day was first commemorated by the UN in 197, and it was formally decided that it will always be observed on March 8 in 1977.
Significance of International Women's Day
In contemporary cultures, discrimination and gender inequity are pervasive, and most of the time, women are the targets. International Women's Day is observed to combat these gender biases and to raise awareness of problems including gender equality, reproductive rights, and violence and abuse against women. It now serves as a platform for spreading knowledge and inspiring social change.
International Women's Day Theme – 2023
The theme for this year's Women's Day, according to the United Nations is 'DigitALL: Innovation and technology for gender equality' and it aims to emphasise the importance of technology in bringing gender issues to light. Director General of UNESCO Audrey Azoulay, in her message for this year's International Women's Day, said, 'This year, on International Women's Day, I would like to applaud this new generation of young women – for their courage in speaking out, inspiring others and mobilizing their peers, for a more sustainable tomorrow.'