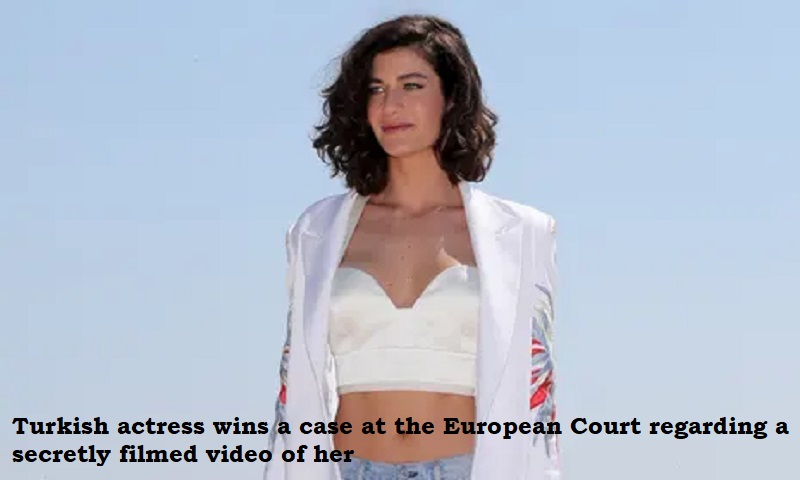 According to news agency AFP, Turkish actress Birsen Berrak Tuzunatac has won a dispute at the European Court of Human Rights (ECHR) involving a video showing her kissing another famous person on a patio at her residence.
The kiss was covertly recorded and subsequently aired on a television network. Actress Birsen, who has appeared in both movies and television shows, sued the network's parent corporation in the nation in 2010.
An Istanbul court rejected her argument that her right to privacy had been violated, reasoning that since she was being videotaped from the street, there had been no intrusion on her personal space. Both Turkey's Constitutional Court and Court of Cassation supported the decision.
Now, Birsen has emerged victorious in a case heard by the ECHR, which condemned Turkey for failing to protect her private life. The ECHR ruled that despite their celebrity status, an individual's love life is considered strictly private, and that the video in question appeared to serve only the purpose of satisfying the curiosity of a particular audience.
Birsen began her career in acting in 2005, with her debut in the Turkish TV series Kadin Isterse (If a woman wants). She gained popularity with her performances in other Turkish TV series such as Ask Geliyorum Demez (Love Does Not Say I'm Coming) and Aci Hayat (Bitter Life).