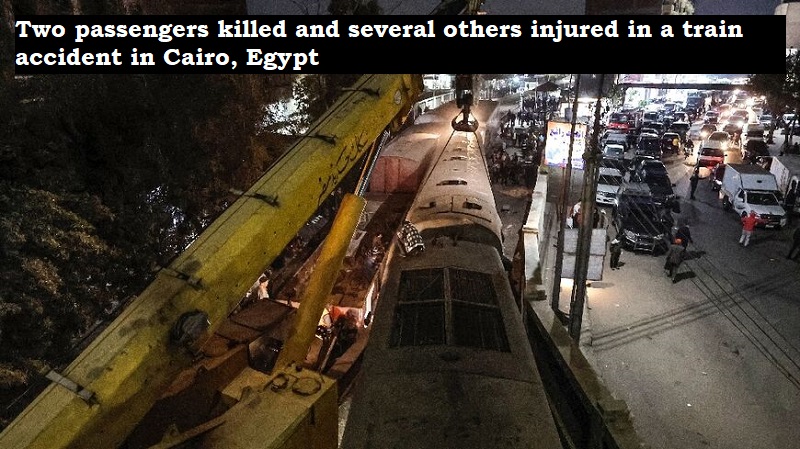 According to the Egyptian health ministry following the latest rail disaster in the nation, two people were murdered and a number of others were injured in a train accident on Tuesday in Cairo.
Two people died in the train accident near Qalyub, according to the ministry's statement, while the injured people are in stable condition.
The train accident took place in Qalyub, which is located north of Cairo in the Nile Delta.
According to Egypt's national rail administration, the tragedy occurred when a passenger train went through a stop signal as it entered Qalyub station.
That resulted in the locomotive and the first carriage derailing, the authority said in its statement. The pictures from the site of the accident showed the responders moving towards rail cars.
The officials said that an investigation into the cause of the accident is being carried out. Around 20 ambulances were sent to the accident site and the injured passengers were admitted to nearby hospitals, said health authorities.