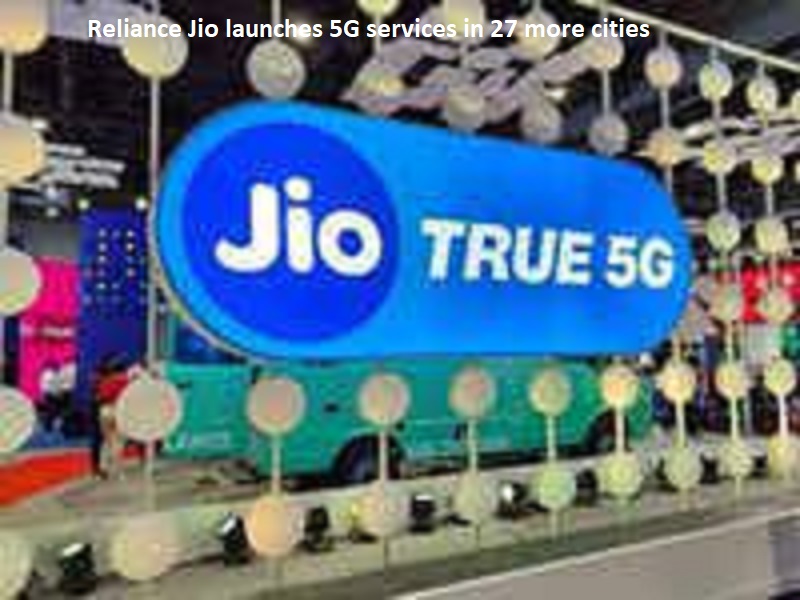 Mumbai: Largest telecom and internet service provider in the country, Reliance Jio launched its 5G services in 27 more cities of 13 states and union territories. After this launch, the 5G services from the company is now available in 331 cities across India.
Jio True 5G is now available in 27 additional cities in states like Andhra Pradesh, Chhattisgarh, Jammu & Kashmir, Karnataka, Kerala, Madhya Pradesh, Maharashtra, Punjab, Tamil Nadu, Telangana, Uttar Pradesh, Uttarakhand and West Bengal. Jio had previously announced that its 5G services will cover the entire country by the end of 2023.
Also Read: World Kidney Day 2023: Know how smoking affects health of kidneys 
5G is the fifth-generation mobile network capable of transmitting a large set of data at a very rapid speed. 5G has a very low latency which will enhance user experiences in various sectors. Low latency describes the efficiency to process a very high volume of data messages with a minimal delay.