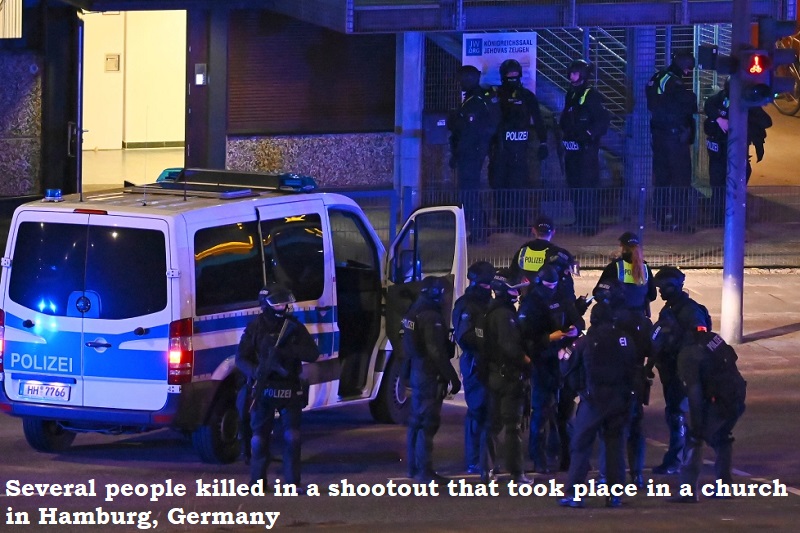 German police reported on Thursday that several persons were murdered in a gunfight that happened inside a church in Hamburg.
The shooting occurred about 00:00:00 GMT, and 'one or more unknown' assailants were there, according to the police.
'Initial reports indicate that shots were fired inside a church in the Grossborstel neighborhood's Deelboege street. Some victims suffered severe injuries, some of which were fatal' the police tweeted.
They continued, 'At this time, there is no accurate information regarding the crime's purpose.'
Via a catastrophe warning app, the police informed the public that there was a 'extreme danger' in the impacted area.
The police appealed to the residents to stay indoors and avoid going to the area, adding that they have cordoned off the streets surrounding the church.
No exact death toll was shared by the police, but various German national media confirmed that at least six people had died in the attack.
According to the Bild daily, the shootout happened in a Jehovah's Witness church.