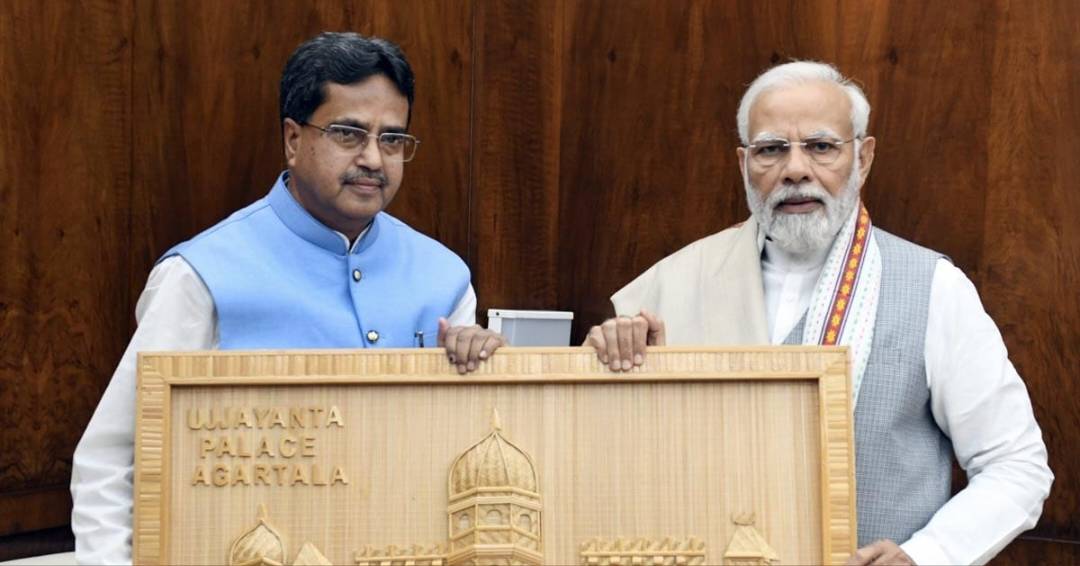 Days after taking office as chief minister of Tripura, Manik Saha made a phone call to Prime Minister Narendra Modi on Monday.
The 70-year-old BJP politician Mr. Saha took the oath of office as chief minister of the delicate border state on Wednesday.
Governor Satyadeo Narain Arya also administered the oath of office to eight additional ministers, including Ratan Lal Nath, Pranajit Singha Roy, Santana Chakma, Bikash Debbarma, and Sukla Charan Noatia.
Mr. Saha met with the prime minister during his first trip to the capital since taking office.
Dr. Manik Saha, the chief minister of Tripura, spoke with Prime Minister Narendra Modi, according to a tweet from the PM's office.
In the most recent Tripura assembly elections, the BJP won 32 seats, while its ally IPFT won one seat in the 60-member Legislature.
In 2022, Mr. Saha was appointed chief minister and took Biplab Kumar Deb's place.