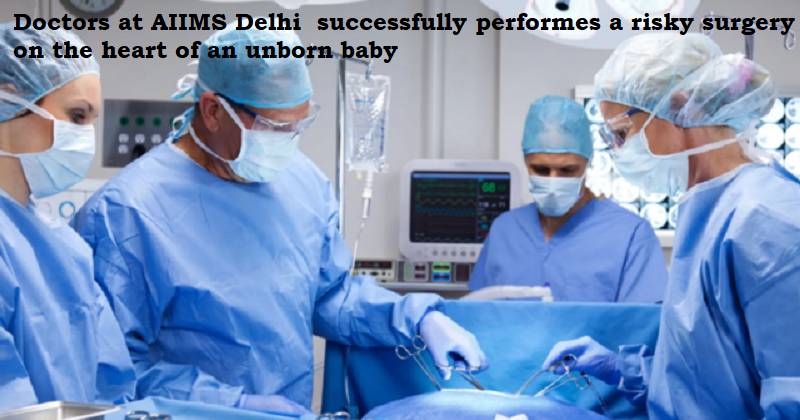 An unborn baby's heart was successfully operated on by surgeons at AIIMS Delhi. The treatment, known as balloon dilation, was carried out on an unborn baby's grape-sized heart. The infant had a cardiac issue, but the parents still decided to have the surgery because they wanted to keep the child.
The 28-year-old patient had suffered three previous miscarriages when she was admitted to the hospital. The mother had the treatment at the Cardiothoracic Sciences Institute, AIIMS, in the hopes that it might improve the baby's condition. The treatment was successfully completed by the team of interventional cardiologists and foetal medicine experts.
Both the woman and the developing foetus are doing well, according to the medical staff who performed the treatment.
'The foetus and the mother are both doing well after the procedure. The teams of doctors are monitoring the growth of the heart chambers to ultimately determine the baby's future management.'
While performing balloon dilation, ultrasound was used as guidance. 'We placed a needle through the mother's abdomen into the baby's heart. Then, using a balloon catheter, we opened the obstructed valve to improve blood flow. We expect and hope that the baby's heart will develop better and the heart disease will be less severe at birth,' explained the senior doctor who performed the surgery.