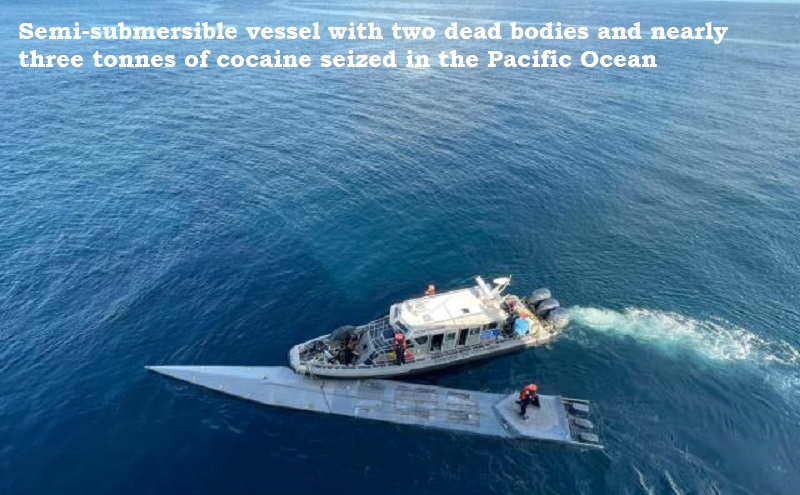 The Colombian Navy reported on Sunday (March 12) that a semi-submersible boat off the country's coast in the Pacific Ocean had nearly three tonnes of cocaine and two dead bodies on board.
Two other crew members were discovered and are 'in poor health,' according to a statement from the Colombian Navy. In order to preserve their lives, they received medical assistance.
According to the Navy, a disaster occurred inside the semi-submersible vessel as a result of the fuel's production of hazardous fumes.
In a video that the navy made public, Captain Cristian Andres Guzman Echeverry stated: 'These people's poor health state is likely related to the inhalation of hazardous gases generated by fuel problems inside the boat.'
The Navy added in its statement: 'With this operational deployment that had foreign support, more than $87 million dollars were prevented from entering the financial structures of drug trafficking organisations that commit crimes in the Colombian Pacific and more than six million doses from circulating in the international illegal market.'