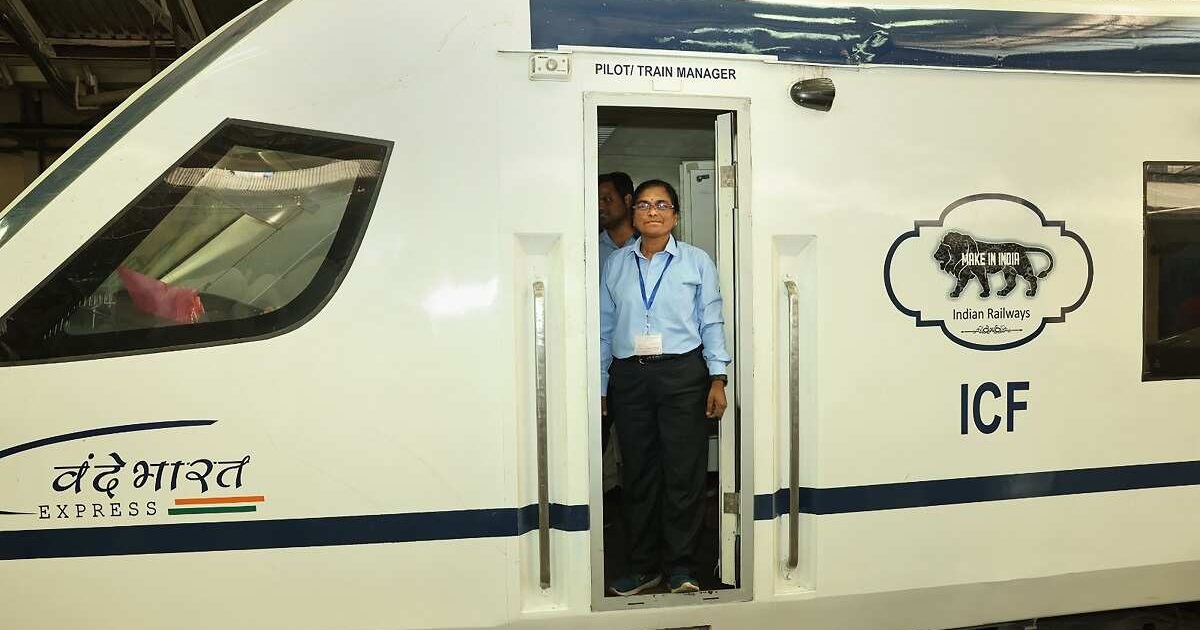 Mumbai: Surekha Yadav who has scripted history becoming the first woman loco pilot of the Vande Bharat Express train thanked the Railway department for the opportunity. 'I would like to thank to our Indian railway's administration which gave me this opportunity. Feeling so happy that I got this opportunity after 34 years of my service in the Indian Railways', Yadav said while talking to ANI.
Yadav, a native of Satara district in western Maharashtra piloted the Vande Bharat Express train between Solapur station and Chhatrapati Shivaji Maharaj Terminus (CSMT) in Mumbai on March 13, becoming the first women loco pilot in Asia to run Vande Bharat train. She further said that she became India's first female train driver in 1988, and was awarded for her achievements at State and National levels.
'Yadav notched another feather in Central Railway's cap by becoming the first woman loco pilot of Vande Bharat Express', the Central Railway said on Tuesday. Piloted by Yadav, the Vande Bharat Express departed Solapur at the right time and reached CSMT five minutes before time.
Yadav started her career as an assistant driver in 1989 and worked her way up to become a goods driver in 1996. Her next destination was that of motor woman in 2000. In 2010, she graduated to a ghat driver, after which she was allotted duty on the Deccan Queen, which runs between the city and Pune, negotiating the steep inclines of the ghat in between.
Sharing her news on Twitter, Union Minister for Railways Ashwini Vaishnaw yesterday said, Vande Bharat 'powered by Nari Shakti'. Vande Bharat express was started in 2019. The first Vande Bharat Express train was flagged off on New Delhi-Kanpur-Allahabad-Varanasi route. Last February also, Prime Minister Narendra flagged off the Vande Bharat Express train from Chhatrapati Shivaji Maharaj Terminus (CSMT)- Solapur.