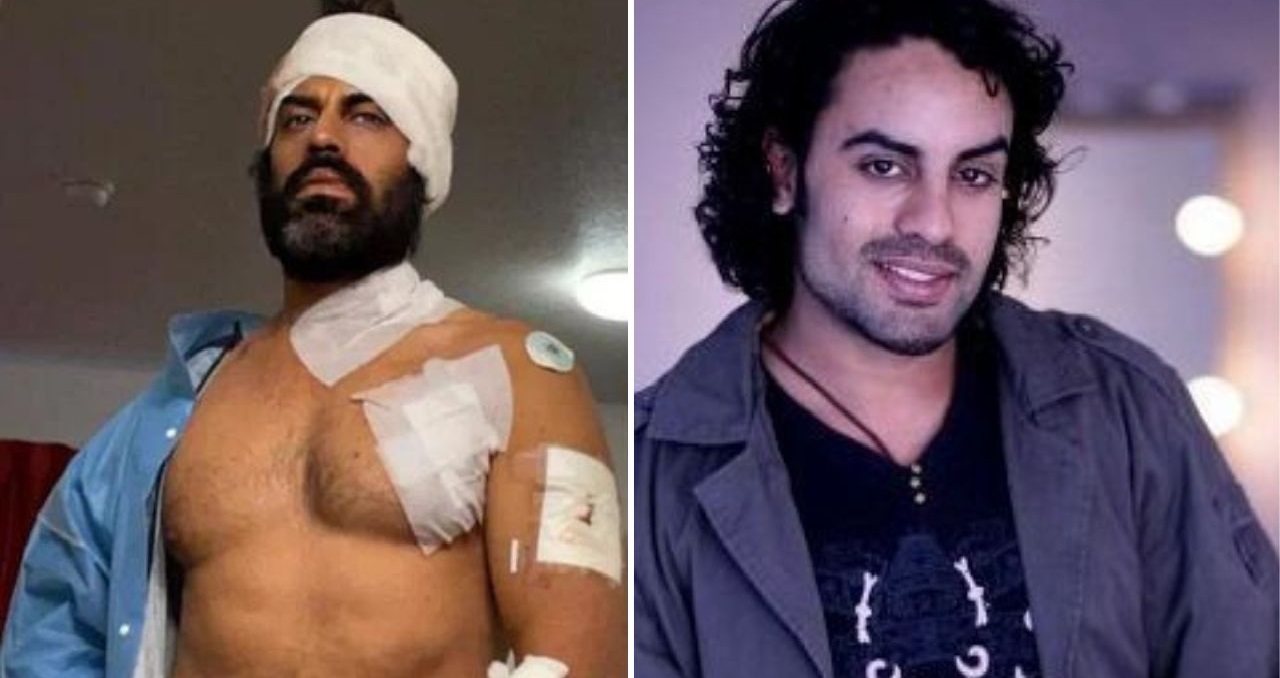 Indian actor Aman Dhaliwal was held hostage and attacked by a man holding a tomahawk (axe) at a gym in California on Thursday, a video of which has gone viral on social media.
The video shows the attacker, in a blue hoodie, clutching the arm of the actor – the tomahawk in the same hand – shouting out loudly for water. 'Please, respect us. Give me water. I need water', he cries out loud. The attacker then yells at the 36-year-old actor, who maintains calm throughout. 'You want to take advantage of me!' he first shouts at the actor and then at others in the gym, turning his back to Dhaliwal.
— Gagandeep Singh (@Gagan4344) March 16, 2023
As the attacker turns his attention away from Dhaliwal, the 6-foot-tall actor seizes the moment and tackles the man to the ground, the video shows. Others immediately rush in to subdue the attacker. Reports suggest the man has been arrested. The incident took place at Planet Fitness, which is a chain of gyms in California's Grand Oaks. Dhaliwal was allegedly working out at the gym when the accused attacked him.
Photos show Dhaliwal sustained several injuries on his arms and torso. Pictures of him in hospital with several bandages on his chest, arms and head have also been widely circulated. The actor is most-famous for his portrayal of the character Rajkumar Ratan Singh in the Bollywood blockbuster Jodhaa Akbar. The former model has also worked in Indian TV shows as well as Hollywood films.