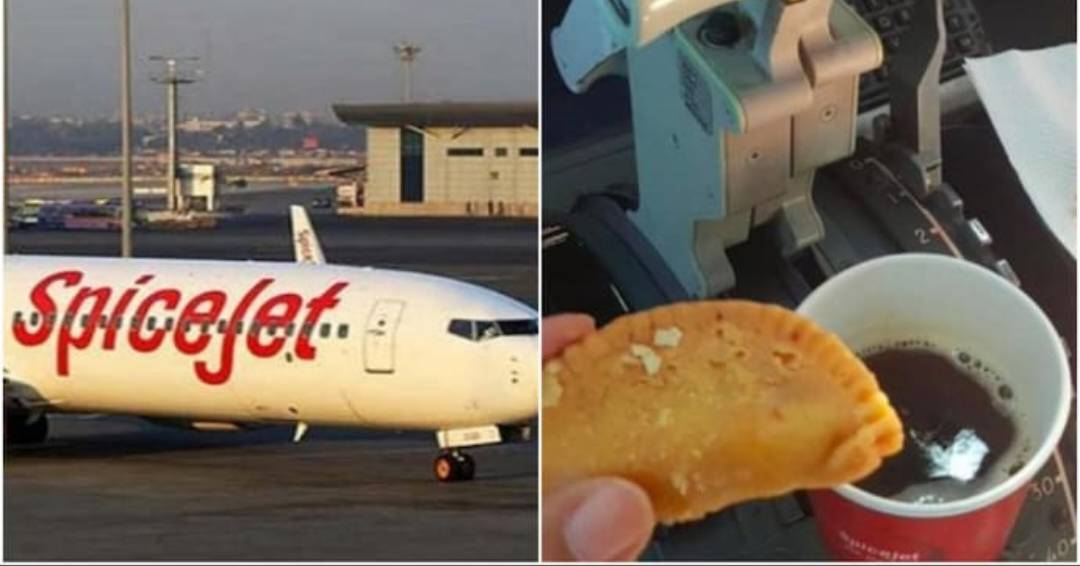 For allegedly consuming Gujiyas and a beverage in the cockpit while flying on Holi, two SpiceJet pilots have been grounded.
The incident allegedly occurred on a SpiceJet flight on March 8 from Delhi to Guwahati, the day the nation-wide festival of colours was observed.
A picture of one of the pilots holding a Gujiya, an unique Holi treat, and a beverage in a paper cup perched on the centre console went popular on social media. The cup is kept close by another Gujiya.
Reports cited a SpiceJet representative as saying that both pilots had been removed from the roster while an investigation was conducted to see whether they endangered the flight.