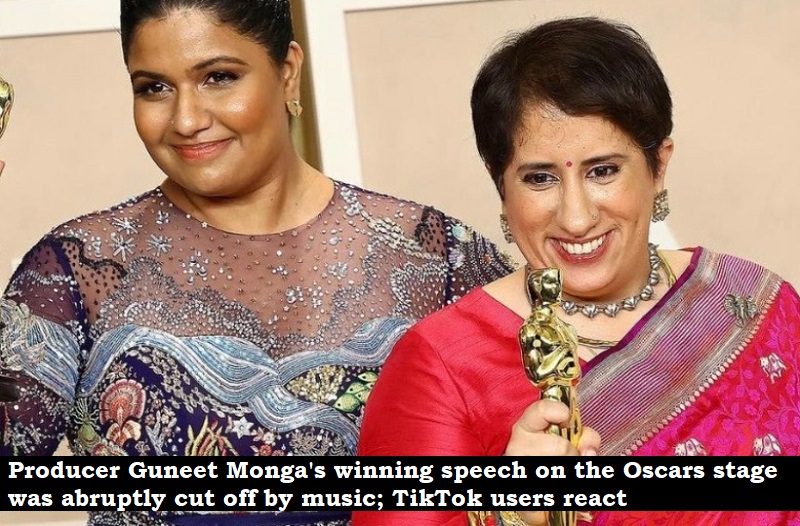 India gained honour on March 12 when producer Guneet Monga and director Kartiki Gonsalves won the Best Documentary Short Oscar. Even if their victory was historic, the majority of the audience observed how Monga's speech was abruptly interrupted by music on stage.
The Academy did not display any such time stamp for the speech when a British guy received an Oscar a short while after Monga, according to a user on Tik Tok.
Fans would recall that when The Elephant Whisperers won the Oscar for Best Documentary Short, both Kartiki and Guneet took the stage to accept the award. Kartiki, who directed the film, took to the mic first and as TikTok user @Iam7even pointed out, took 43 seconds to deliver her speech.
Kartiki said, 'I stand here today to speak for the sacred bond between us and our natural world, for the respect of indigenous communities, and empathy towards other living beings we share space with and finally, for coexistence. Thank you to the Academy for recognising our film, highlighting indigenous people and animals.'
Then when Guneet was about to speak, the music was played indicating for them to get off the stage. Monga ultimately had to walk out without delivering her speech.