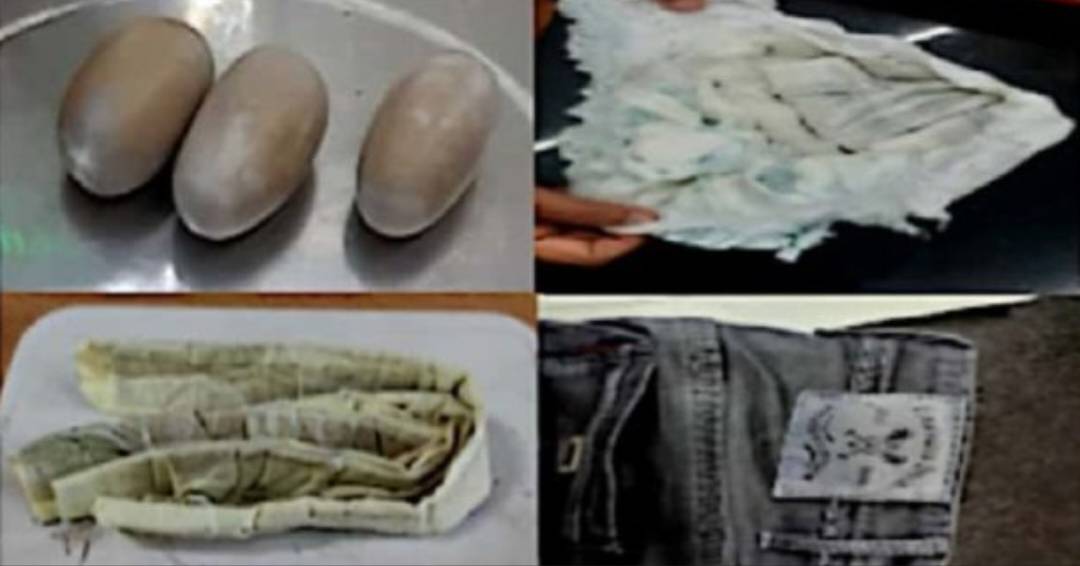 In a recent incident at the Mangaluru International Airport (MIA), a male traveller who came on an international aircraft was discovered smuggling gold by hiding it in the diaper of his 21-month-old daughter, states a customs release on Saturday.
The gold was maintained inside the diaper in pouches as a paste. But officials found it when they were checking.
In another example, a man passenger put a gold paste belt around his waist and concealed the gold inside. Another person concealed gold paste in his rectus muscle.
From March 1 to March 15 of this year, customs agents at the MIA reportedly confiscated 1,606 grammes of gold worth 90.67 lakh rupees.