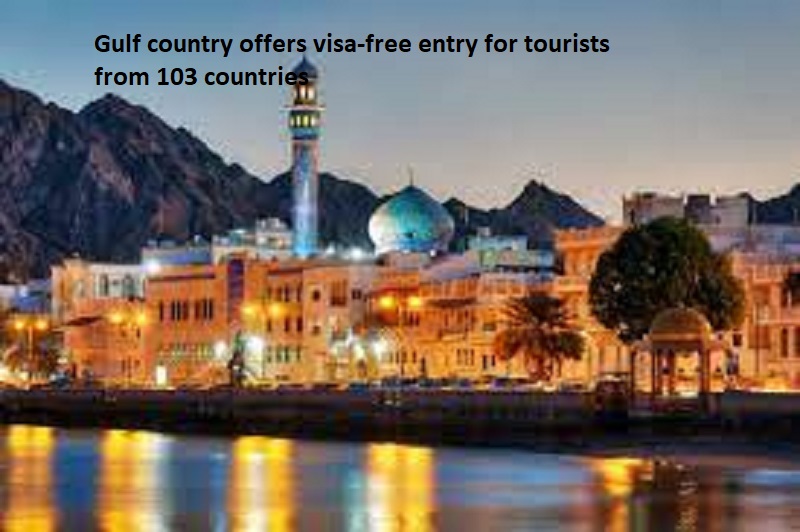 Muscat: Oman has decided to provide visa-free entry for up to 14 days for tourists from 103 countries. According to the Royal Oman Police (ROP), tourists from Portugal, Sweden, Norway, Italy, Bulgaria, Switzerland, Croatia, Hungary, Serbia, Georgia, Denmark, Germany, Greece, Iceland, Belgium, Romania, Slovenia, Finland, Luxembourg, Malta, Monaco, Cyprus, Ukraine, Spain, Czech Republic, Austria, Ireland, United Kingdom, Poland, Slovakia, France, Netherlands, Venezuela, Colombia, Uruguay, Paraguay, Argentina, Brazil, Japan, Thailand, South Africa, Russia, China, the United States of America, Turkey, South Korea, New Zealand, Iran, Australia, Indonesia, Taiwan, Canada, Malaysia, and Singapore are allowed visa-free entry.
Indian tourists can also obtain a visa on arrival, provided they have an entry visa of the US, Canada, the United Kingdom, Schengen countries, Japan, or have a resident permit of one of the GCC countries, and work in a profession approved by the Oman government.
Also Read: Retail inflation eases in February 
Tourists from these 103 countries have the option to extend their visa-free stay for more than 14 days.