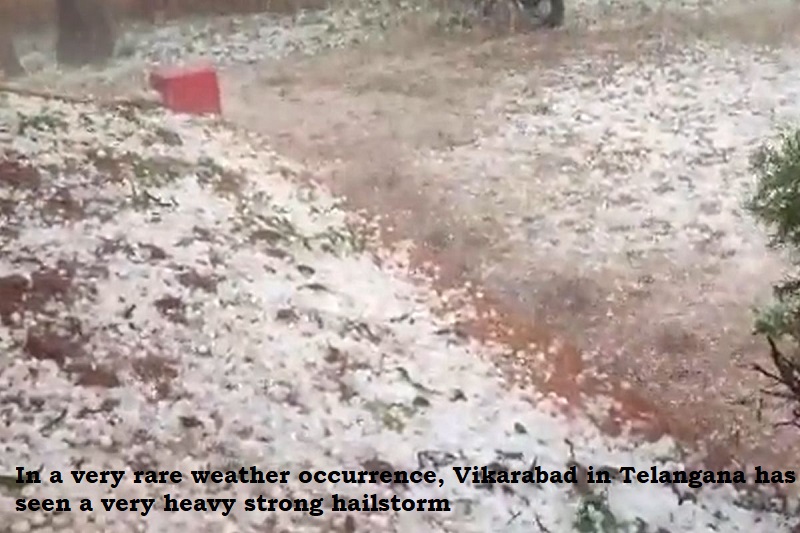 Vikarabad, a town in Telangana, India, was hit by a hailstorm, causing damage to crops and properties. The hailstorm lasted for around 30 minutes, and the hailstones were reported to be as big as lemons. The hailstorm caused damage to crops, particularly paddy fields and vegetable crops, and also damaged houses and vehicles.
The local authorities have assessed the damage caused by the hailstorm and have promised to provide compensation to affected farmers.
Hailstorms are a common occurrence in many parts of India during the monsoon season, which lasts from June to September.
Such extreme weather events can cause significant damage to crops and livelihoods, particularly for small-scale farmers who rely on agriculture for their income.
Climate change has been linked to the increase in frequency and intensity of extreme weather events, including hailstorms, in many parts of the world.
Efforts are being made to increase awareness and resilience to the impacts of climate change, including the promotion of climate-smart agriculture and the development of early warning systems for extreme weather events.