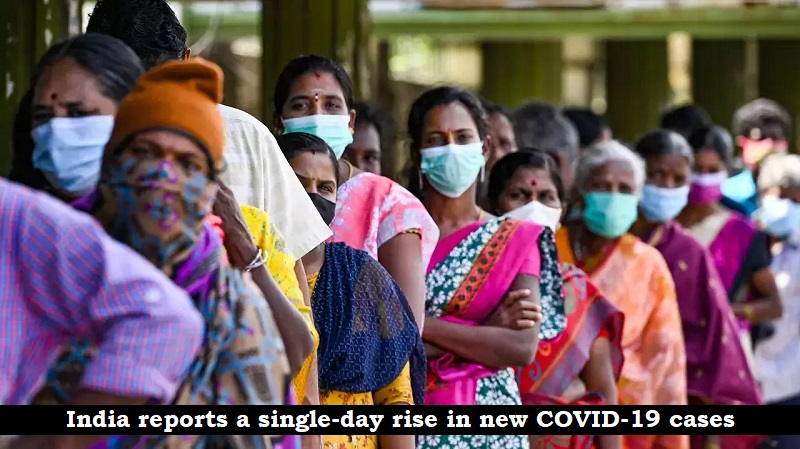 India has reported a single-day rise in new COVID-19 cases, active cases, and deaths.
The country reported 35,871 new cases, bringing the total number of cases to over 3.3 crore. There were also 172 deaths reported in the past 24 hours, bringing the total number of fatalities to over 4.4 lakh.
India's active COVID-19 caseload currently stands at 3,40,639, with the southern state of Kerala accounting for more than half of the active cases.
Despite the rise in cases, India's recovery rate remains high, with over 3.2 crore people having recovered from COVID-19 so far.
The government has been urging people to follow COVID-19 protocols, including wearing masks and social distancing, to prevent the spread of the virus.
India has been vaccinating its population against COVID-19 since January, and has administered over 78 crore doses so far. However, the pace of vaccination has slowed down in recent weeks due to a shortage of vaccines.
The rise in cases is also a cause for concern as the country heads into the festive season, which traditionally involves large gatherings and travel.
The government has urged people to celebrate the festivals in a responsible manner and to follow COVID-19 protocols to avoid a surge in cases.