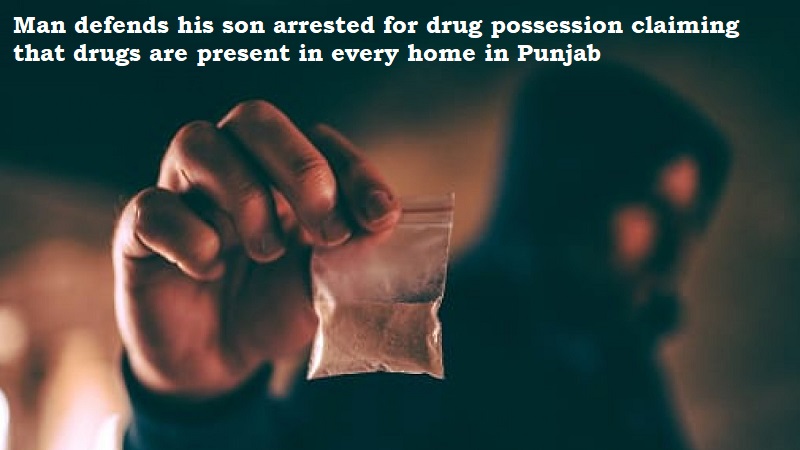 A man defends his son, Amritpal Singh, who was arrested for drug possession, claiming that drugs are present in every home in Punjab.
Amritpal Singh was arrested on Wednesday, March 16th, in Punjab's Tarn Taran district, and was found to be carrying 10 grams of heroin.
His father, Satnam Singh, has defended his son, stating that drugs are pervasive in every household in Punjab, and that his son was not a drug dealer.
Satnam Singh claims that his son is a victim of addiction and should be sent to a rehabilitation center instead of being punished.
Drug addiction is a significant problem in Punjab, with a large number of individuals suffering from substance abuse, according to reports.
Officials have made efforts to tackle the issue by implementing various measures, such as the drug de-addiction program, but the problem persists.
Meanwhile, police officials have stated that they will take action against anyone found to be involved in drug trafficking or possession, regardless of their background or family connections.
The incident has sparked a debate over drug addiction and the role of rehabilitation versus punishment in addressing the issue.